Welcome to Boreas Bed & Breakfast Inn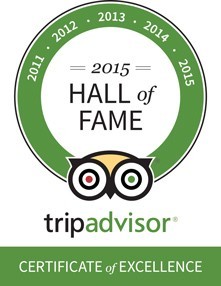 Stay at Boreas Inn on the Long Beach Peninsula and experience luxurious accommodations, fine breakfast dining and the most romantic beach getaway on the coast!
Boreas Inn is 2016's "Best B&B" on Seattle KING5 TV Evening Magazine. "Top 5 Best" since 2009.
2016's #1 B&B in S.W. Washington's Traveler's Companion and Our Coast Magazine's 2016 "Place to Stay".
Boreas is the consummate Washington Bed and Breakfast experience with full concierge service, lovely ocean, dunes and garden views and a legendary 3-4 course breakfast included. All rooms have private baths, electric fireplaces, full bath amenities and luxurious beds for a dreamy nights' sleep. In the cedar and glass gazebo, facing the beach, is a private hot tub with a single key guaranteeing alone time.
About Your Stay at Boreas Bed & Breakfast Inn
Enjoy large common rooms with scenic views and fireplaces that invite relaxation. Take a nap in the ocean-side gardens in the hammocks and chaise lounges, listen to the ocean, walk the private trail to the beach and borrow the bikes to ride the 20 mile round trip Discovery Trail. Explore lighthouses and watch for whales.
"Best B&B breakfast I've ever eaten, friendliest innkeepers I've ever met. Most relaxed surroundings I've ever slept in. And all on a beautiful wild beach."
Allen Cox
Editor of Northwest Travel Magazine
Your innkeepers live next door on the property so guests have the Inn to themselves–assuring privacy! Cannabis use is legal in Washington and allowed outside in the gardens.
Boreas is not appropriate for small children and pets, but the Yett Beach House Vacation Rental next door (also featured on this website) is managed by Boreas and is a perfect ocean-view child and pet-friendly historic cottage. The Yett House does not share amenities with Boreas Inn such as breakfast and the hot tub.
For an experience you will never forget, visit Boreas Inn, a lavish Long Beach Bed and Breakfast located 3 hours south of Seattle, Washington, 2 hours west of Portland, Oregon, close to Astoria, Oregon, just a few miles from where the Columbia River meets the mighty Pacific Ocean. Free Wi-Fi and parking!
** No gift cards or gift certificates can be used with the special "Walk-in" rate or any other specials. Walk-in Rate is for 24 in advance booking only!
Learn More
Sign Up Today
Subscribe to our newsletter and be the first to learn about our seasonal promotions and special deals.
By clicking "Sign Up" I agree to the Terms of Service.
Guest Reviews
We strive to provide an exceptional level of service for every guest, and are proud to have a 5-star rating on TripAdvisor.
View Reviews