Packages at Boreas Inn
Give yourselves a refreshing getaway at Boreas! Tell us what you want and we will take care of the details for a memorable Long Beach getaway. Select any of the following packages or specials, which combine a glorious stay at the Long Beach Peninsula's finest B&B with some of the most relaxing activities we could possibly suggest.
Custom Long Beach getaway packages are also available…Ask Susie or Bill and make your dreams come true for your special, individualized getaway! Tax and gratuity are not included on list prices. A 2-night stay required on weekends; 3 nights on some holiday weekends. Enjoy & explore Boreas Inn's unique dining and lodging!


---

"Intimate, eclectic, a Key West meets the Northwest type of place."
Karen Brown's Guides
The Pacific Northwest Charming Inns & Itineraries
The Boreas Inn Great Escape Special
Our favorite package ever!
Th Boreas Inn Great Escape Special includes:
2 nights of unbelievably soft, sumptuous comfort for two in the Garden, Pacifica, Stargazer, Hideaway or The Dunes (add $40 for The Dunes)
Add a third night to your Great Escape Special for $170 per night for the $199 rooms, $190 per night for the $220 per night Dunes Suite–a $29 per night savings!
Dine on our exquisitely delicious hand-crafted and award-winning 3-course breakfasts served by candlelight at 9:30 a.m. each morning of your stay
a $50 gift certificate towards a memorable gourmet dinner at either The Depot or the 42nd Street Cafe. (Let us know which!)
Your choice of a bottle of wine, sparkling wine or sparkling cider waiting for you upon arrival. (You need to let us know what variety you would like!)
Bubble your troubles away with very private time in our relaxing 32-jet glass and cedar spa by the Dunes- relaxation is key to a Great Escape!
$475.00 plus tax for The Garden, Pacifica, Stargazer and Hideaway Suites and $515 plus tax for the Dunes Suite for the two night Great Escape Specials
Pricing and Details
$475-515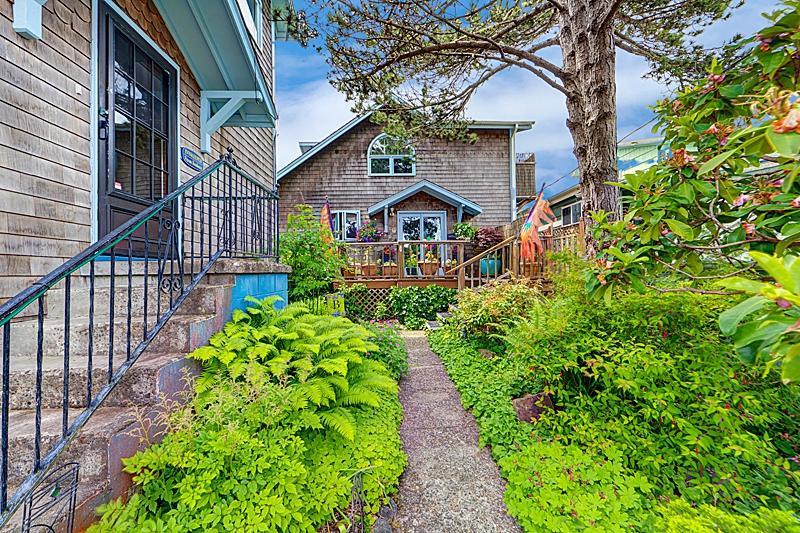 Please tell us what variety of wine and which restaurant you would like when you make your request online or by phone. We can assist you with making a restaurant choice for your dining gift certificate! Please note: This special cannot be combined or used with gift certificates other than those issued directly by Boreas Inn. Please don't forget to tell us what type of wine, champagne or sparkling cider you'd like, where you'd like to dine and at what time. We can assist you with those questions about what, where and when!!
The Innkeepers, Susie and Bill know how important a "Great Escape" can be!
Walk-In Special
Our Walk-in Special or "Carpe Diem" rate of $170 (plus tax) for the four $199 per night rooms and $190 per night (plus tax) for the $220 per night Dunes Suite is for last minute reservations, booked within 24 hours of arrival, depending upon availability, of course! (Deduct $20 until July 1.) We include our signature 3-4 course breakfast for two in your room rate. Instant escape at a savings of $29 per night is yours for the asking! Mention this special when making your reservation either on the phone or in a note to us online and your room total will be adjusted by Susie and Bill–no worries! Prior to July 1, 2015, please deduct $20 off Walk-in Rate for all rooms.
Pricing and Details
$170-190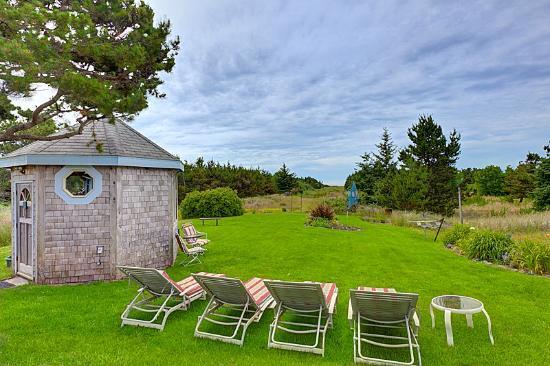 Offer valid for new reservations only and subject to availability. This rate is for single or double occupancy. A two- night weekend stay applies unless there is a three day holiday, in which case a three-night minimum applies. One night stays may work at the last minute during the "shoulder" season! This special cannot be combined with any other specials and must be mentioned at the time you make a reservation. Not valid with with the use of gift certificates, except for Boreas gift certificates written for dollar amounts (ie $150, $250 etc.)
"Get Married and Don't Go Broke"
Tiny Wedding Elopement Special!
Your Boreas Innkeepers are Romantics
Do your wedding plans have you stressed or have you just decided that you want to tie the knot in a sweet, but discreet getaway? Perhaps you don't want the pressure of a big group, wish to save for your honeymoon or you desire
a private affair in a beautiful place–or all three! A tiny wedding elopement special is a great option! Boreas Inn will give you a very special experience and we will take care of all the details. Our package is $1035 (plus 10.9% tax=$1147.18) and includes your stay in the $199 per night guest room of your choice for 2 nights, two of our signature breakfasts, the ceremony (we are non-denominational officiants!), a $50 gift certificate towards a romantic dinner for two, a bottle of champagne, completion of paperwork (you will need to obtain a local license of course), the hand-wrapped bridal bouquet and groom's boutonniere and a wedding cake with flowered cake top and flowers for the cake knife. The cake serves at least 8 people. Whew! We think that's everything, but if it's not, please let us know. The Dunes Suite is an upgrade so please add $40 plus tax.

We have many spectacular venues for your tiny wedding ceremony within minutes of the Inn–The North Head Lighthouse, our local Waikiki Beach at Cape Disappointment State Park, The Lewis and Clark Interpretive Center high above the ocean with full view of the Cape D lighthouse, in our gardens or in the Boreas living room. (Some public venues charge for use however. We can explain.) Whatever suits your mood, we can arrange it so that your commitment to each other is everything you have ever dreamed of….
Pricing and Details
$1035 plus tax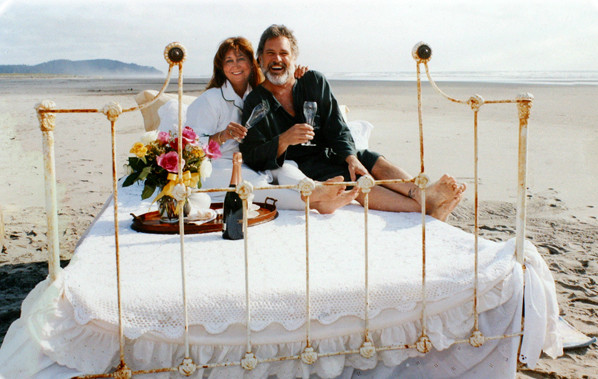 Call to talk about your dream elopement or book online and mention the special and we will get all the details in perfect order–just for YOU! Feel free to bring along a few friends or family–there are five rooms at Boreas! Book your Tiny Wedding Elopement Special now!