Packages at Boreas Inn
Treat yourself to a refreshing getaway at Boreas Bed & Breakfast Inn. Our full concierge service is highlighted with packages and specials that combine accommodations at one of the Pacific Northwest's finest B&Bs with innkeeper-recommended activities, dining suggestions and more. Custom getaway packages also are available – just ask Susie or Bill!
Tax and gratuity are not included in the prices listed. A two-night stay is required on weekends; three nights are sometimes required on holiday weekends. One-night stays should call before booking. Specials cannot be combined or purchased with gift certificates unless the certificates are issued directly by Boreas Inn.
With so much to do, see and explore on the Long Beach Peninsula, let us do the planning. Our detailed concierge packages let you focus on what's important – relaxation and romance.


---

"Intimate, eclectic, a Key West meets the Northwest type of place."
Karen Brown's Guides
The Pacific Northwest Charming Inns & Itineraries
The Great Escape Special
Our favorite package
The Two-Day Great Escape Special: $475 for the Garden, Pacifica, Stargazer and Hideaway Suites. $515 for the Dunes Suite. Includes:
Two nights of soft, sumptuous comfort in the Garden, Pacifica, Stargazer, Hideaway or The Dunes (add $40 for The Dunes). Add a third night in any of the first four suites for an additional $170 or a third night in The Dunes suite for $190, a $29 savings.
Hand-crafted, award-winning three-course breakfasts served by candlelight at 9:30 a.m. weekend mornings and 9:00 a.m. most weekdays.
A $50 gift certificate toward dinner at either The Depot or 42nd Street Café (closed Mondays and Tuesdays) two regionally acclaimed Peninsula restaurants.
A bottle of wine, sparkling wine or sparkling cider upon arrival.
· Access to the glass- and cedar-encased 32-jet Jacuzzi spa.
Pricing and Details
$475-515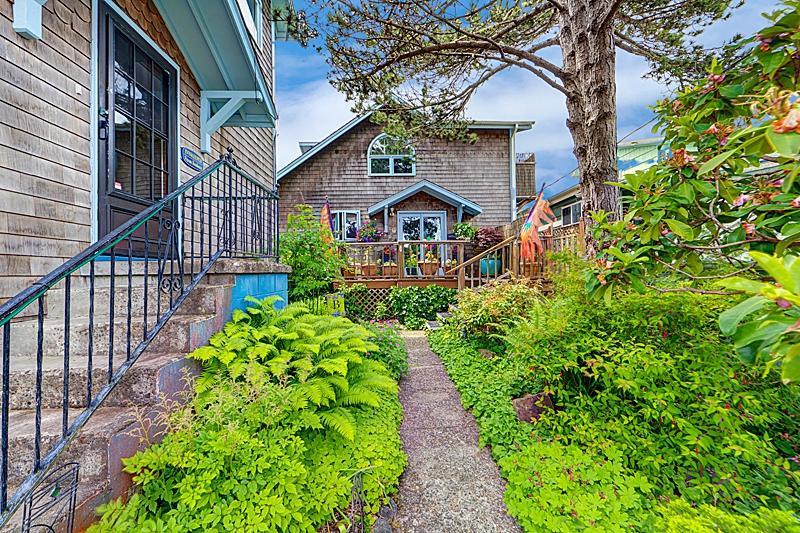 Tell us what variety of wine, sparkling wine or cider you'd like and the restaurant where you'd like to dine when you book your stay.
Walk-In Special
Perfect timing should be rewarded. In addition to our off-season rates, take off $29 more per night when booked within 24 hours of arrival. $150 for the Garden, Pacifica, Stargazer, Hideaway suites, normally $199 high season. The "Walk-in Rate" for The Dunes Suite is $170, reduced down from $220 high season per night.Two night minimums on the weekends please. If you book three nights or more at Boreas, you can reserve your room until June 15th, and the last minute requirement is not necessary! Included in your room rate is Boreas Inn's signature hot three- to four-course breakfast for two. Ask for this special over the phone or mention it in the comments of our online system. Your confirmation cost will be updated. Payment is made upon arrival at the Inn. Tax is 10.9%.
Pricing and Details
$170-190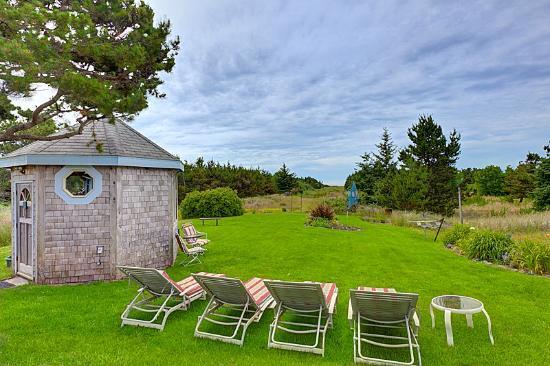 Offer valid for new reservations only and subject to availability. This rate is for single or double occupancy. A two- night weekend stay applies unless there is a three day holiday, in which case a three-night minimum applies. Not valid with with the use of gift certificates, except for Boreas gift certificates written for dollar amounts.
"Get Married and Don't Go Broke"
Wedding Elopement Special
Your Boreas innkeepers are romantics. Enjoy your special day and leave the planning to us. Escape to the Washington's Pacific coast for the perfect beach wedding, complete with affordable Boreas Inn opulence. For $1,095, you and your spouse will enjoy a two-night stay in one of four romantic suites, a wedding ceremony complete with a hand-wrapped bridal bouquet, the groom's boutonniere and a wedding cake with flowered cake top and flowers for the cake knife. Also included in the package are two signature multi-course breakfasts, a $50 gift certificate toward a dinner for two, a bottle of champagne or sparkling cider and completion of marriage paperwork aside from the local license you need to obtain. Add $40 to be upgraded to The Dunes Suite.
Pricing and Details
$1195 plus tax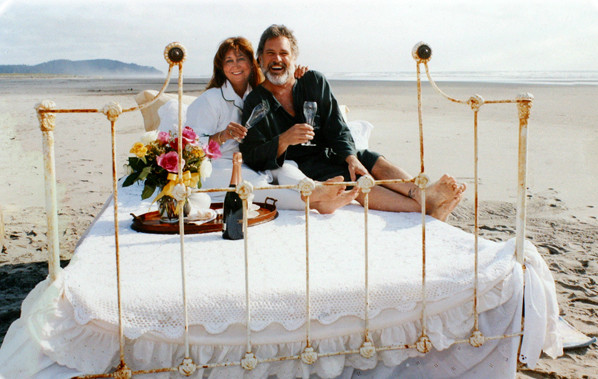 Call or book online. And feel free to bring along a few friends or family – Boreas Inn offers five rooms, so make it a party.