Welcome to Boreas Bed & Breakfast Inn
Long Beach Washington's award winning B&B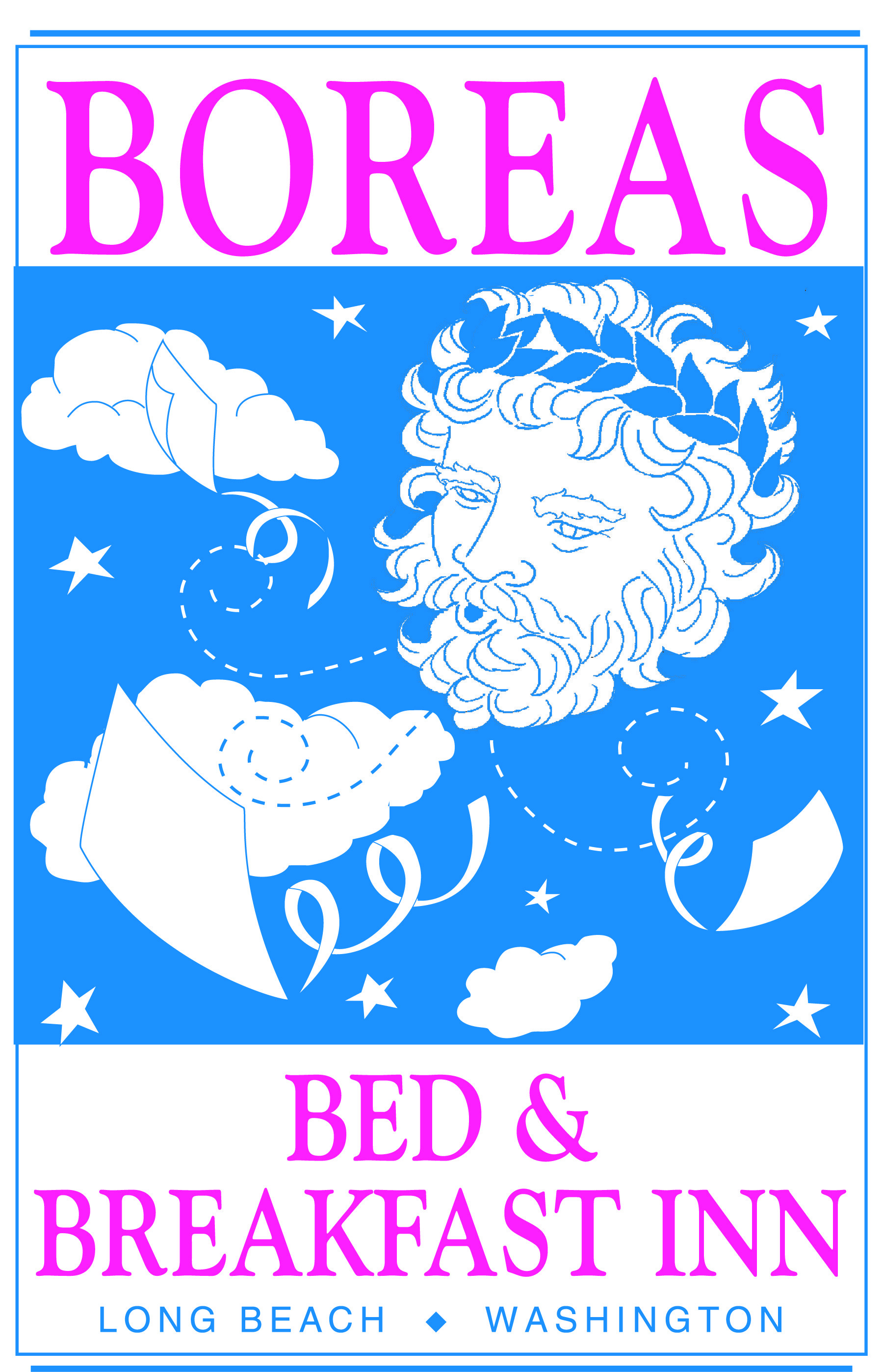 Whether you're sinking into one of the luxurious beds or typing in the WiFi password (it will make you smile!), you'll feel right at home at Boreas.
There's a warmth and magic to it that can only be experienced.
Walk along a private path in the dunes for a beach sunset. Sneak out to the hot tub in the cedar and glass gazebo and light the candle for a romantic getaway. Enjoy the morning over Susie and Bill's's legendary multi-course breakfasts. Then, spend your day exploring Washington's secluded southwest coast.
You'll be dreaming of the beach long after you return home.
Staying at Boreas
Enjoy full concierge service with your innkeepers acting as local experts on places to go and restaurants that will make you happy.
Lovely ocean, dunes, and garden views.
A gourmet three to four course breakfast included in the room rate.
All rooms feature private baths with full amenities.
Electric fireplaces
Lush robes
Each room is individually styled with luxurious beds.
A hot tub in a cedar and glass-encased gazebo faces the beach, and a single key guarantees privacy.
Chocolates and delicious triple chocolate brownies
Cafe Mam organic coffee and 24-hour access to 20 varieties of tea
Children over age 12 are welcome at Boreas.
The Yett House vacation rental managed by Boreas Inn welcomes small children and pets!
Learn more about your stay or reserve your room.
Award Winning B&B
Boreas was awarded the 2017 Pacific Northwest A-List's Voter's "Best Bed and Breakfast" and continues to be in Seattle KING5 TV's Evening Magazine's "Top 5" Best B&B in their NW Great Escapes campaign since 2009. Boreas Inn has a consistent "5 Star" Trip Advisor rating.
About Your Stay at Boreas Bed & Breakfast Inn
An easy drive from Portland and Seattle, the Long Beach Peninsula sits in the heart of the Pacific Northwest.
"Best B&B breakfast I've ever eaten, friendliest innkeepers I've ever met. Most relaxed surroundings I've ever slept in. And all on a beautiful wild beach."
Allen Cox
Editor of Northwest Travel Magazine
Enjoy large common rooms with scenic views and cozy fireplaces. Hear the ocean lap at the shore from the hammocks and chaise-lounges in our dune-side gardens. Wake up to multi-course breakfasts before biking the 8.2-mile Discovery Trail. Explore historic lighthouses, watch for whales, and discover Pacific Northwest history.
When you're done exploring, return the exquisitely relaxed Boreas Bed & Breakfast Inn to unwind.
Your innkeepers live next door, so guests have the inn to themselves, ensuring privacy.
Families and guests with dogs will enjoy the Yett Beach House Vacation Rental next to Boreas Inn.
Learn More
Guest Reviews
We strive to provide an exceptional level of service for every guest, and are proud to have a 5-star rating on TripAdvisor.
View Reviews