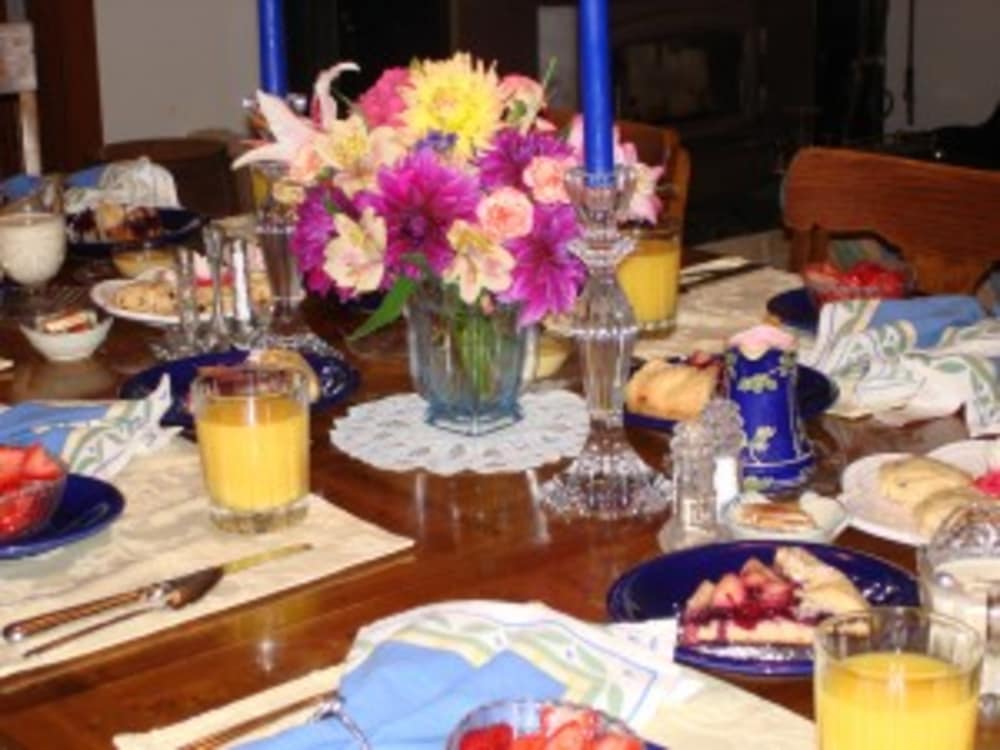 Be a Hero in your Household!
October 16, 2009 by: Susan Goldsmith
Make a date with your sweetheart to come to the beach this weekend! We have openings all weekends and especially for our 8th Annual Wild Mushroom Celebration Weekend October 30-Nov.1. Check out our website, www.boreasinn.com/packages for details and availability for this great event. We are waiving our two night weekend minimum for Water Music Festival, which starts tonight. We have a couple of rooms open and it promises to be a stormy, but warm weekend! We're offering our Walk-in Special rate of $150 for this weekend (October 16,17) and next weekend (October 23,24) welcoming one night stays for this Saturday night, October 17th–we have two rooms open!
Start your day with a three-course brunch at Boreas!
Come visit, we're a bit lonely!