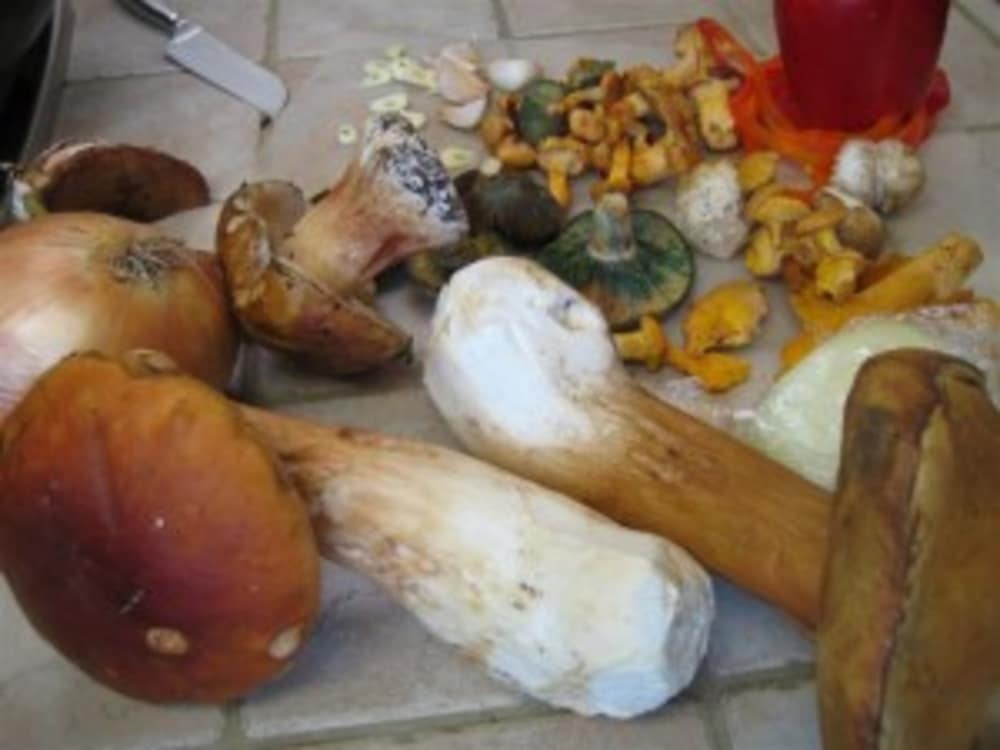 Boreas Inn's 9th Annual Wild Mushroom Celebration Weekend October 22,23, 2010
August 19, 2010 by: Susan Goldsmith
Boreas Inn's 9TH Annual Wild Mushroom Celebration!
This year's Wild Mushroom Celebration is October 22th- October 24th. The cost includes a two-night weekend stay with our amazing breakfasts and A 3-course Wild Mushroom and Washington Wine Dinner at The Depot Restaurant.
Our Sunday morning breakfast will be our annual Wild Mushroom Breakfast featuring Veronica Williams, our professional forager, as guest hostess and discussion leader. We will add two extra courses onto the Sunday breakfast to make it even more decadent! As an add-on special, Veronica will take you foraging on Saturday for wild mushrooms for an additional $50 per person. The cost of the package is $550 per couple all inclusive. $595 for the Dunes Suite. Without the wine courses, the cost is $510 per couple all inclusive and $555 for the Dunes Suite.
The menu for The Depot Dinner is, as usual, wonderful. We haven't selected the wine pairings yet…
Melange of Roasted Wild Mushrooms in a Cream Sauce on Crostini with Fresh Goat Cheese and Shave Pec0rino Romano Cheese
Sherried Chanterelle Mushroom Demi Glace on Wild Mushroom Risotto with Fresh Catch of the Day or 6 oz Filet Mignon
Triple Truffle Chocolate Brownie and Hazlenut Gelato Ice Cream Pie