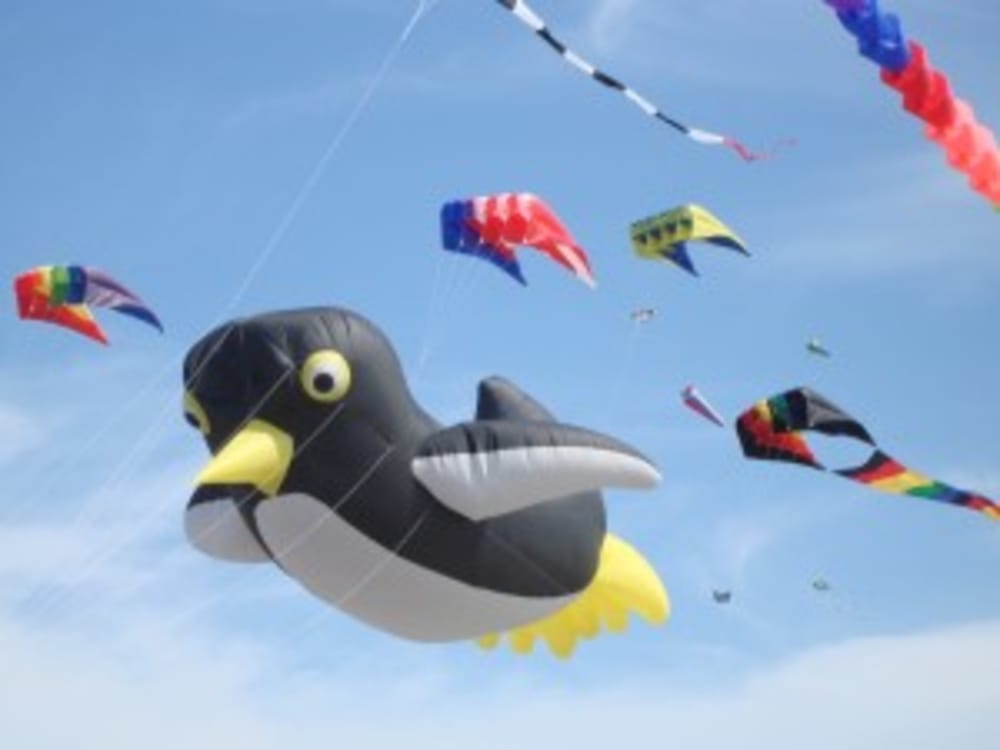 Boreas Inn's Wild Mushroom Celebration is Coming Up!
August 25, 2008 by: Susan Goldsmith
The Kite Festival for 2008 has come and gone. We had a super mellow week with wonderful guests, most of whom have been coming here for close to a decade. Visiting with their families and friends who dropped by was great fun. The weather was fabulous the last three days and on sunny Saturday we spent a few idyllic hours with friends on the warm beach in front of the inn and I snapped some pictures. I loved the gigantic penguin kite!
Now we look forward to Boreas' 2008 Wild Mushroom Celebration to be held October 17-19. I finally bought a little Flip Video camcorder and when Veronica Williams, our "All Wild" forager showed up with some spectacular Wild Lobster Mushrooms, it seemed like a good time to film my first-ever video! I have uploaded it to YouTube and will try to upload it here! Excuse the wobbliness–I'm a newbie.