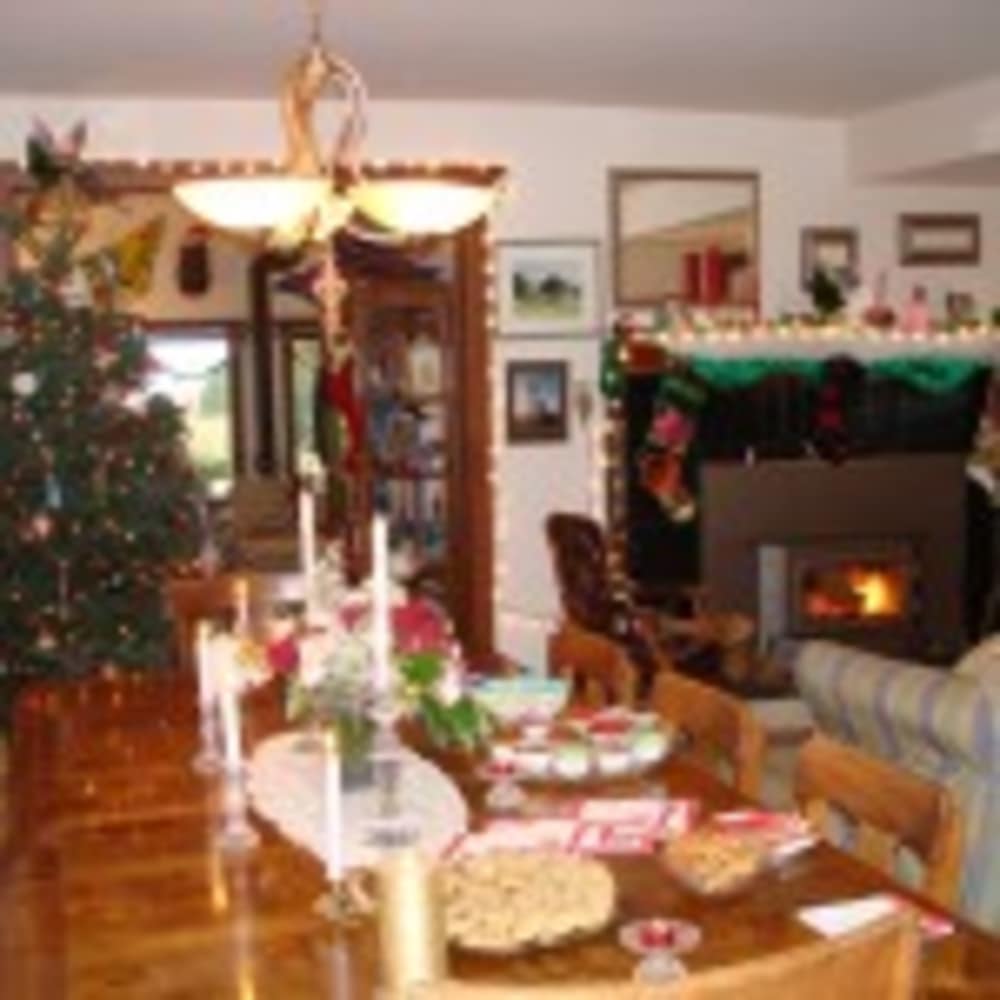 Boreas Inn will be decorated for the holidays by our guests this weekend!
December 3, 2009 by: Susan Goldsmith
We will be having a full house at Boreas Inn this weekend. The inn will be bustling full of Santa's helpers! Each year, our loyal guests come to Boreas on the first weekend of December to work and eat (and get a free night!) and make the Inn beautiful for the holidays. We drag out the decorations and make the tree (this year a perfect Noble Fir) beautiful. We call it a Hanukkah Bush/Christmas Tree to be inclusive! We will not be holding our traditional Open House on the second weekend of the year, but will be open for informal tours and will hopefully be finding a time when the Long Beach Peninsula Visitor's Bureau volunteers can come to Boreas for a Open House to thank them for their work! Cindy and Robert Davis, Walter and Tracey Voll, Fred Humphrey, Odell Hathaway, Su and Ray Benson are among long-time Boreas friends and loved ones. Jessica and Chris Miller will also be helping out. Chris is the new school district psychologist and Jessica is a teacher who helped us out over the summertime. They moved here in June from Colorado and we have adopted them. We are looking forward to the decorating, the potluck and the company. So come see Boreas Inn decorated for the holidays. We have rooms open for Christmas and for our New Years three day holiday weekend. Take advantage of our "Walk-in" Special rate for all of December and January, except for one night over New Years' when you will pay our regular price for that night. We have included our Annual Dungeness Crab Cake and Champagne Breakfast for New Years' Day! Make your reservations now! We would love to see you!