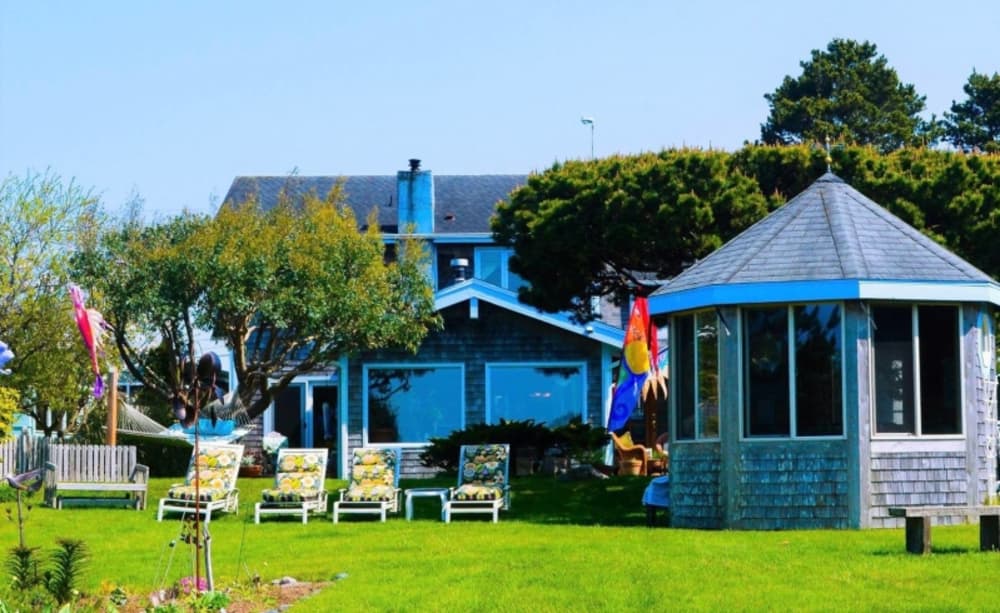 Cannabis at Boreas: Comfortable, discreet & convenient
October 12, 2016 by: Drew C. Foster
Relaxation and comfort are staples of the Boreas Bed & Breakfast Inn experience. With that sentiment in mind, we've adopted a marijuana policy that allows our guests to discreetly take advantage of Washington's recreational cannabis law, all within the friendly, private surrounding of the Long Beach Peninsula's premier gourmet getaway.
A majority of Washington voters approved Initiative 502 in 2012, ushering in the state's recreational marijuana law. It allows the sale of up to one ounce of cannabis flower and various amounts of other marijuana products to adults aged 21 or older. Consumption is restricted to private property.
Fast-forward four years, and marijuana is a growing part of Washington state tourism. Here at Boreas Bed & Breakfast Inn, we've embraced the still-young law so our guests can reap the bounty of the region's cannabis growers. Here's what we're doing:
Personal, discreet marijuana use is allowed in our private garden area. Joints and small pipes are fine by us, but please leave the bong at home.
We can guide guests wanting to purchase their own cannabis to recreational stores like Freedom Market at the Port of Ilwaco or Mr. Doobees, which has a shop in Raymond and plans to open another this fall in Seaview on Highway 101. Several recreational stores operate across the Columbia River in Astoria, Ore. Just ask us for more information; we're happy to provide it.
Area cannabis stores carry more than just dry marijuana flower. Edible marijuana products like cannabis-infused cookies, sweets and drinks are widely available and can be more appealing than smoking to infrequent users. We recommend starting small with edibles – just take a couple small bites until you're familiar with the product's potency.
We understand that cannabis consumption isn't for everyone, so we emphasize discretion and respect of other guests' boundaries. We can also fill you in on state laws, so you know you're playing by the rules.
Pacific County is renowned throughout the Pacific Northwest as a signature seafood producer – the waters and shores surrounding the county produce exceptional Dungeness crab, Willapa Bay oysters, tuna, salmon, razor clams and much more. Now its reputation as a superior cannabis producer is growing as well. Just as we invite you to dine on Pacific County clams or crab, we invite you to sample our cannabis in a safe, secure and private location – Boreas Bed & Breakfast Inn.
Drew C. Foster is a writer and blogger based on the Long Beach Peninsula. He can be reached at drewcfoster@gmail.com.