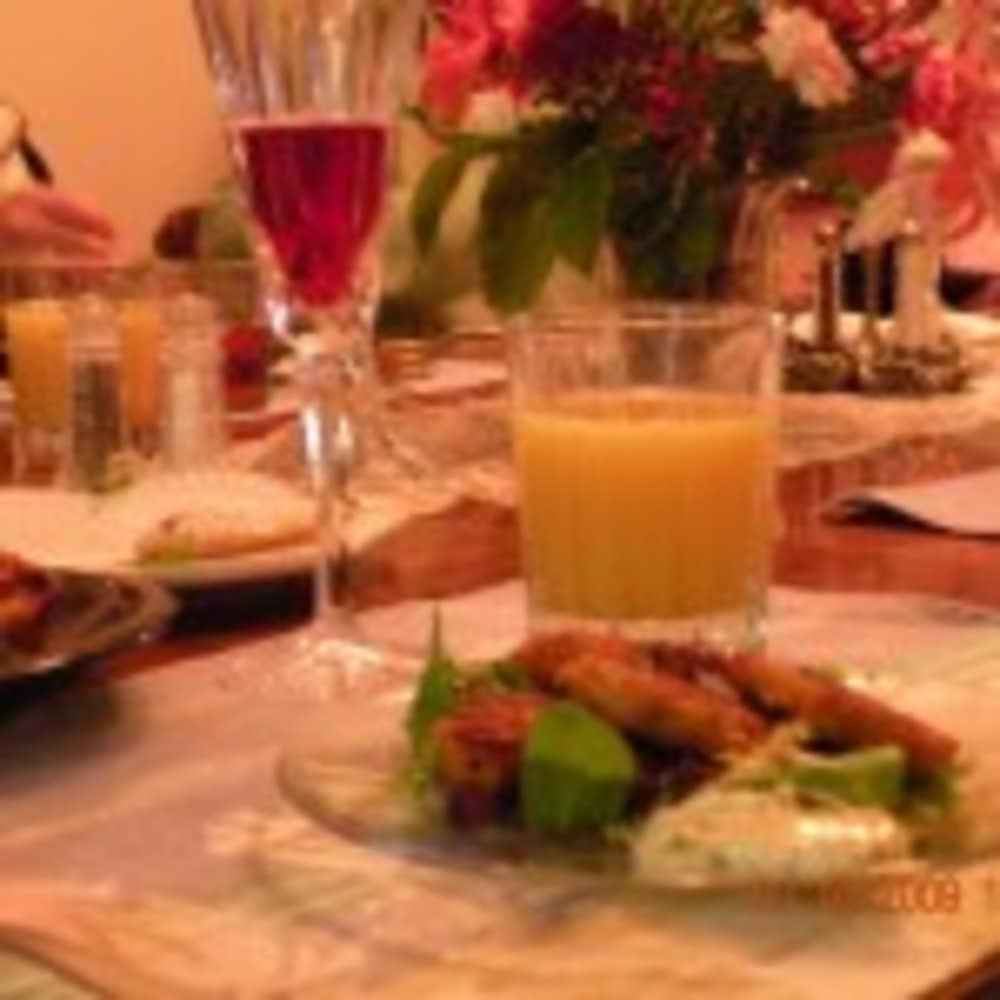 Dungeness Crab Cakes and Champagne on New Years' Day 2011 at Boreas Inn!
December 1, 2009 by: Susan Goldsmith
Do you have three days over New Years' Eve weekend to stay in the loveliest, most relaxing, and indulgent B&B in the State? Oh come on, pamper yourselves. Start 2011 with three glorious nights in our beautiful beds, eat three of the best breakfasts possible, including attending our 14th Dungeness Crab Cake and Champagne Brunch on New Years' Day. We include the extra courses as our gift to you on January 1, 2011. (Can you believe it's 2011?) We will make your dinner reservations for you–including New Years' Eve! So come stay in luxury, dine in elegance and let us ease you into 2011. $595 includes tax for three nights, three perfectly prepared breakfasts and the best time you've had in years!! Invite your best friends and come to Boreas Inn for the celebration! The ocean is calling you….and so are Susie and Bill… "Come to Boreas!"
PS. Our newest restaurant and bar, The Lost Roo, has six large screen TV's if you would like to watch football on New Years Day. Your innkeepers will go with you!
Boreas Inn's 14th Annual Crab Cake and Champagne Brunch Weekend!
There is a three-night minimum over New Years Eve weekend, you pick the days and we will provide you with first class service, fine gourmet breakfast cuisine, the most delicious fresh Dungeness Crab Cakes ever and incredible relaxation!