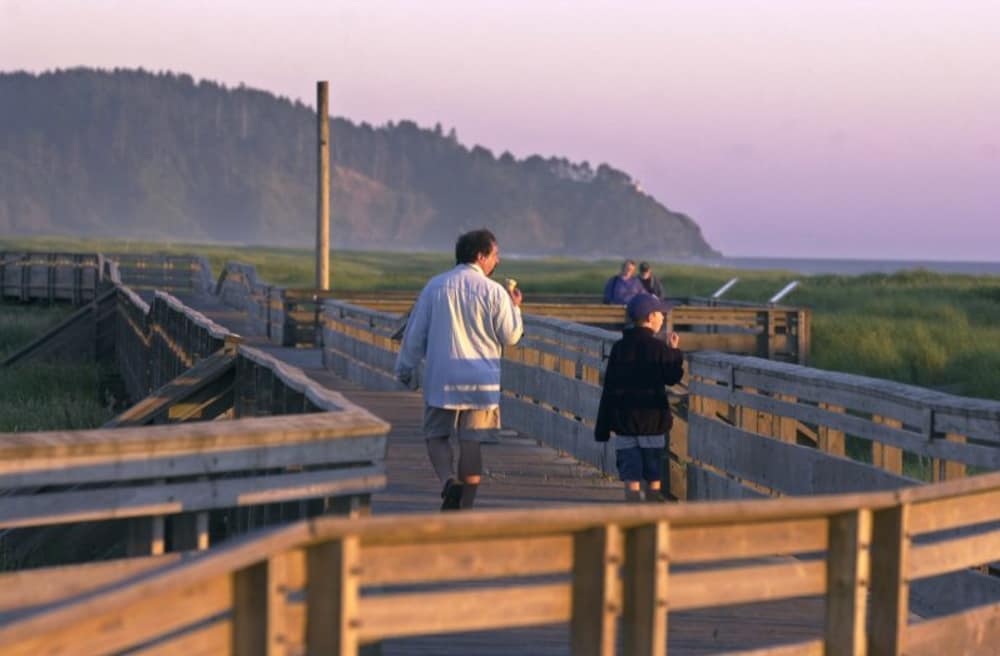 Fun ahead: 2017 event dates are here
December 14, 2016 by: Drew C. Foster
Start planning next year's beach getaways today – 2017 Long Beach Peninsula event dates have arrived.
Boreas Bed & Breakfast Inn sits on the doorstep of downtown Long Beach, just a few minutes' walk from summertime favorites like Sandsations (July 12-16) and the Washington State International Kite Festival (Aug. 21-27). But you can look forward to year-round fun on the Long Beach Peninsula.
Almost all of your favorite events are back at the beach next year, and a few new ones have joined the mix. Big annual draws include the Northwest Garlic Festival in Ocean Park on June 17 & 18, the Peninsula-wide Music in the Gardens on July 15 and Jazz & Oysters in Long Beach for the first year on Aug. 19. The fast-growing Peninsula-wide Cache Dash Splash III geocaching weekend is Sept. 15-17. Organizer Laurie Freeman is a one-woman force of nature, spearheading the event from its inception and helping to hide more than 150 geocaches throughout Pacific County. This year's event featured collectible coins, still available at the Long Beach Peninsula Visitors Bureau.
All of next year's events are found on www.VisitLongBeachPeninsula.com. One of the events added to VisitLongBeachPeninsula.com for the first time is the Peninsula Art Association's ArtSations in Long Beach held July 14-15 in conjunction with Sandsations, the annual sandcastle extravaganza mentioned above. Next year marks the second annual ArtSations, where artists sell their creations from street-side tables and tents. Another tent is dedicated to artistic experimentation for children. The Long Beach Train Depot hosts the event.
2017 Beach Visitors Guides will soon be available at the Visitors Bureau, which mails the guides free of charge. Request a copy by writing to ask@funbeach.com. The Beach Visitors Guide can also be downloaded from the Visitor Bureau's homepage.
Start planning your 2017 getaways today. And remember that Boreas Inn still has room for you during the Christmas and Valentine's Day holidays. Celebrate the seasons at Boreas Bed & Breakfast Inns!
Drew C. Foster is a writer and blogger based on the Long Beach Peninsula. He can be reached at drewcfoster@gmail.com.