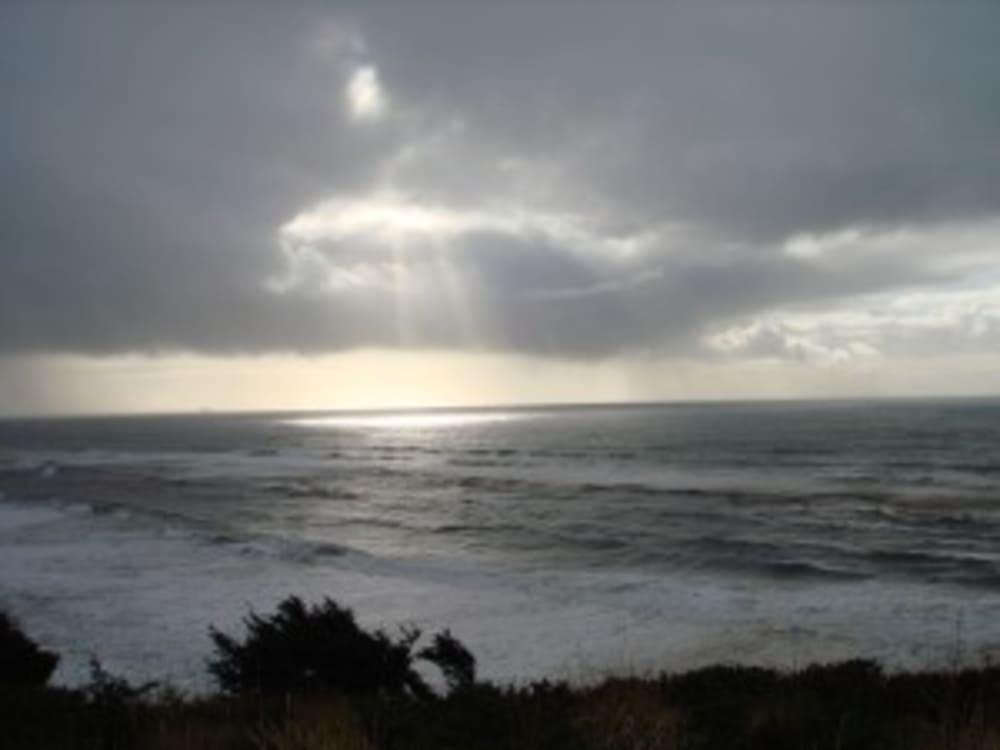 I'm not ready for this rain! The clamming weekend should have some sun!
November 12, 2008 by: Susan Goldsmith
The last couple of days have been very wet. Yesterday morning, it was windy and driving to the Astoria Bridge was exciting with the Columbia River at high tide, splashing over the rip rap onto the highway. My car got splashed. I like it when that happens as long as the waves aren't too large and boisterous. The big winds subsided and the last day has merely been warm and wet. A "Pineapple Express"! The end of the week shows clearing in time for the three day clam digging tide here on the Long Beach Peninsula. We did have a glorious day at the beginning of this week before the current storm arrived. Sunny and low 60's.