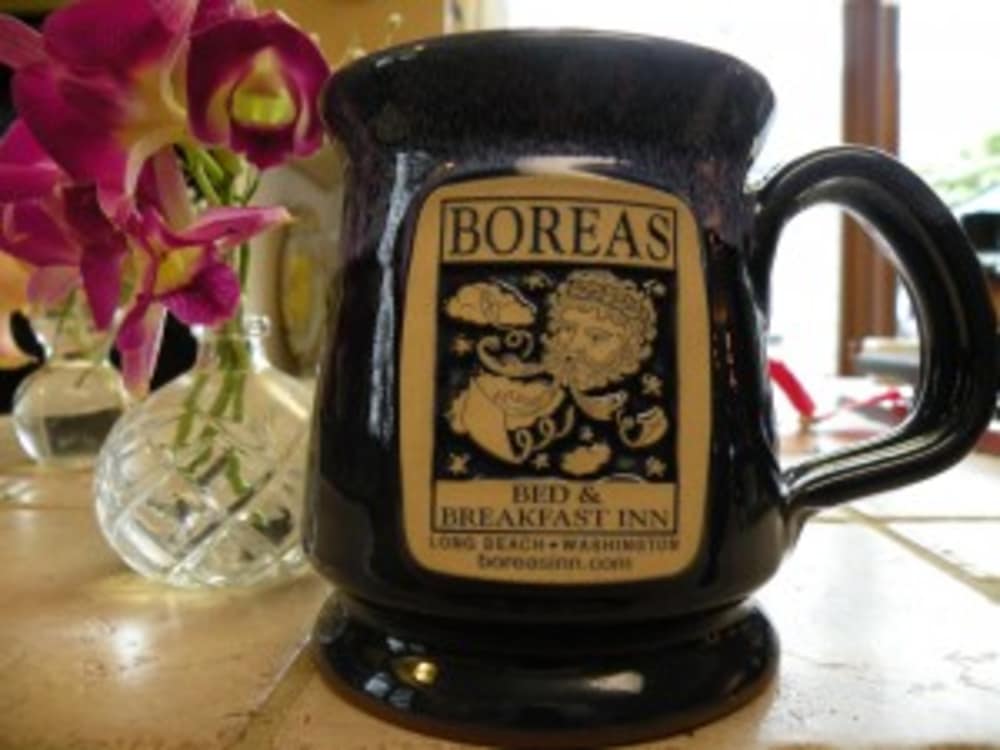 "Mug Shot" Boreas Inn's new Deneen Pottery Mugs!
August 4, 2016 by: Susan Goldsmith
For years we had famous hand-thrown Deneen Mugs (Cloth & Clay was the original company name). We recently decided to re-design the mugs with our logo instead of the pen and ink rendition of the inn, and in working with the talented staff at Deneen Pottery, we came up with new mugs! They are simply gorgeous. We picked two different color combinations: dark blue with hunter white marbling and dark blue with pale blue/white marbling. We have them on sale for $17.95 per mug or $34 for two. Deneen Pottery 's head honcho, Niles Deneen, is a joy to work with. We are so tickled with the three dimensional depth of the logo and the photo's I took do not do the work justice. Being hand-thrown, these mugs are painstakingly hand-crafted. A rarity in today's outsourced world! If you'd like a mug, we can send them to you! (We have to add $8.00 for shipping plus tax.) Please let us know if you'd like one or two. They are collectible. We may soon be having a special with a free mug for a two night stay! So watch for that! Check out my "Mug Shot"!