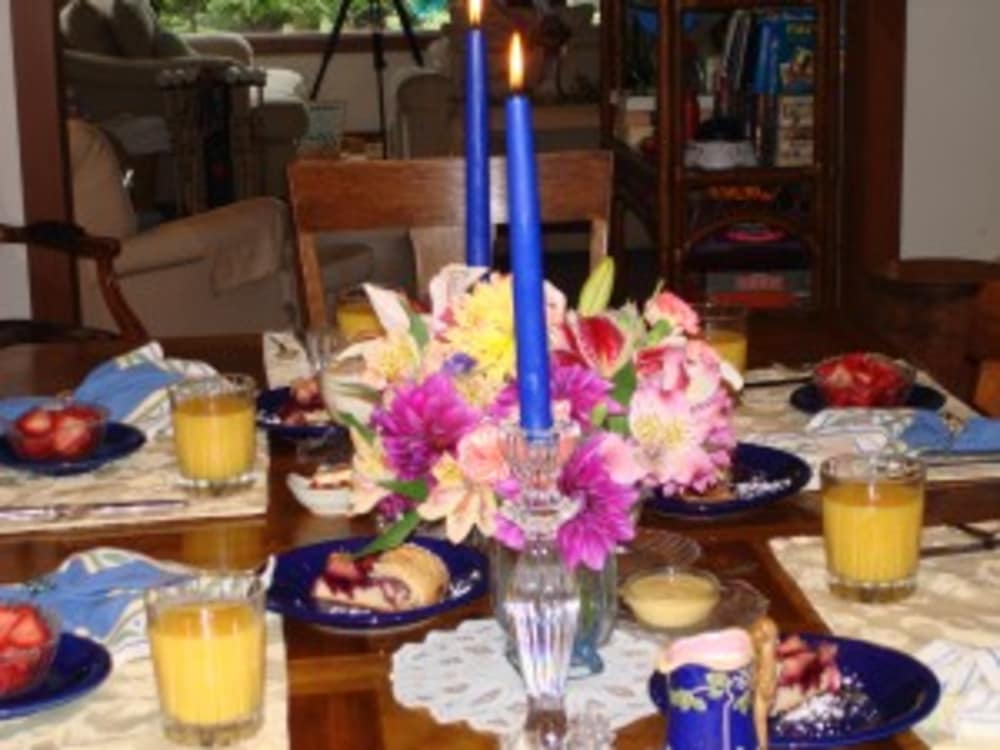 Perfectly Plated Breakfasts and Dreamy Beds This Weekend!
March 10, 2011 by: Susan Goldsmith
We promise you a beautiful, lazy weekend at Boreas if you decide to visit us. We have room for you and would love to cook up a storm in the morning if it's not stormy enough outside–and even if it is. Don' t listen to the weather guys–they are usually wrong, unless they tell you it's going to be wonderful–because sunshine, rain, wind…it's always wonderful here. The fireplaces beckon and we're offering our Walk-in Special at our romantic getaway by the sea. $150 a night including our "perfectly plated" 3 course or more breakfast (plus tax of course). We don't want to be lonely–so come to Long Beach and we will fix you up with two fabulous dinners out at our fine dinner houses and promise you the most relaxing weekend with fireplaces blazing and our new hot tub beckoning. We hope to see you soon!