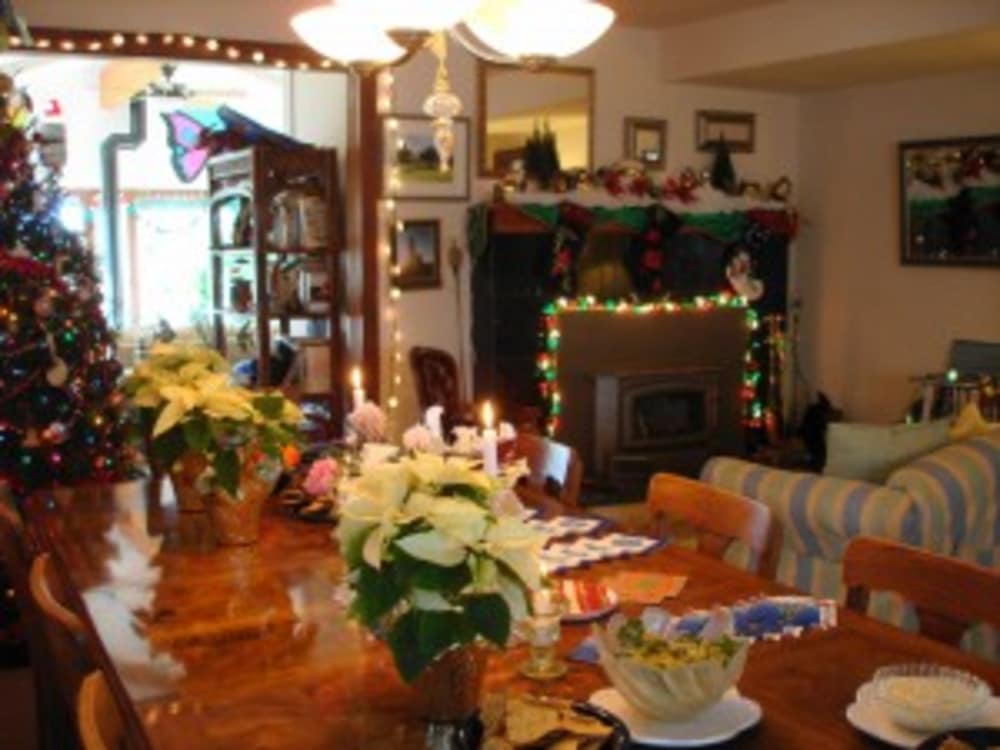 Ready-Made Christmas–Rent Boreas Inn (all five guest rooms or only one!) for $595 per night!
November 28, 2010 by: Susan Goldsmith
Boreas Inn can be ALL YOURS, decorated with love for the 2010 Holiday. Rent one room or all five for $595 plus tax per night for a three-night minimum. This is a $320 per night savings!! Boreas Inn's ready-made holiday removes the stress and will let you relax and enjoy the Holiday–invite the people you want to be with and let Susie and Bill do the rest of the arranging. Just bring your gifts for under the tree! This price includes our signature breakfasts and champagne on Christmas morning! Starting December 21 and ending December 27, you can rent Boreas for a grand and luxurious escape for you, your family and friends. You pick the three nights you'd like to stay, and we will supply an inn full of warmth and wonder and of course, breakfasts to die for! Susie and Bill will arrange your Christmas dinner at one of our fine restaurants open for Christmas (and Christmas Eve of course)!
We ask for a maximum of 10 people and no children under 10. Wander the beautiful beaches, sleep in fine linens under down and on top of our feather beds. Maybe you will be held captive by a big Pacific storm by one of the fireplaces or maybe the weather will be warm and sunny! Wander the Discover Trail and look for whales from the North Head Lighthouse or the Lewis and Clark Interpretive Center, dine out in our fabulous restaurants, take naps and soak in our brand new hot tub! Before somebody else grabs the chance, make your reservation now! If you book online, just request all of the Inn's guest rooms, put in the three nights you would like to request and mention the Ready-Made Christmas Special and we will adjust the cost! Or feel free to call us at 888-842-8069. www.boreasinn.com This offer is not valid with gift certificates and there is a 30-day cancellation policy. We will hold the first night (plus tax) as deposit. Make your request soon!!!