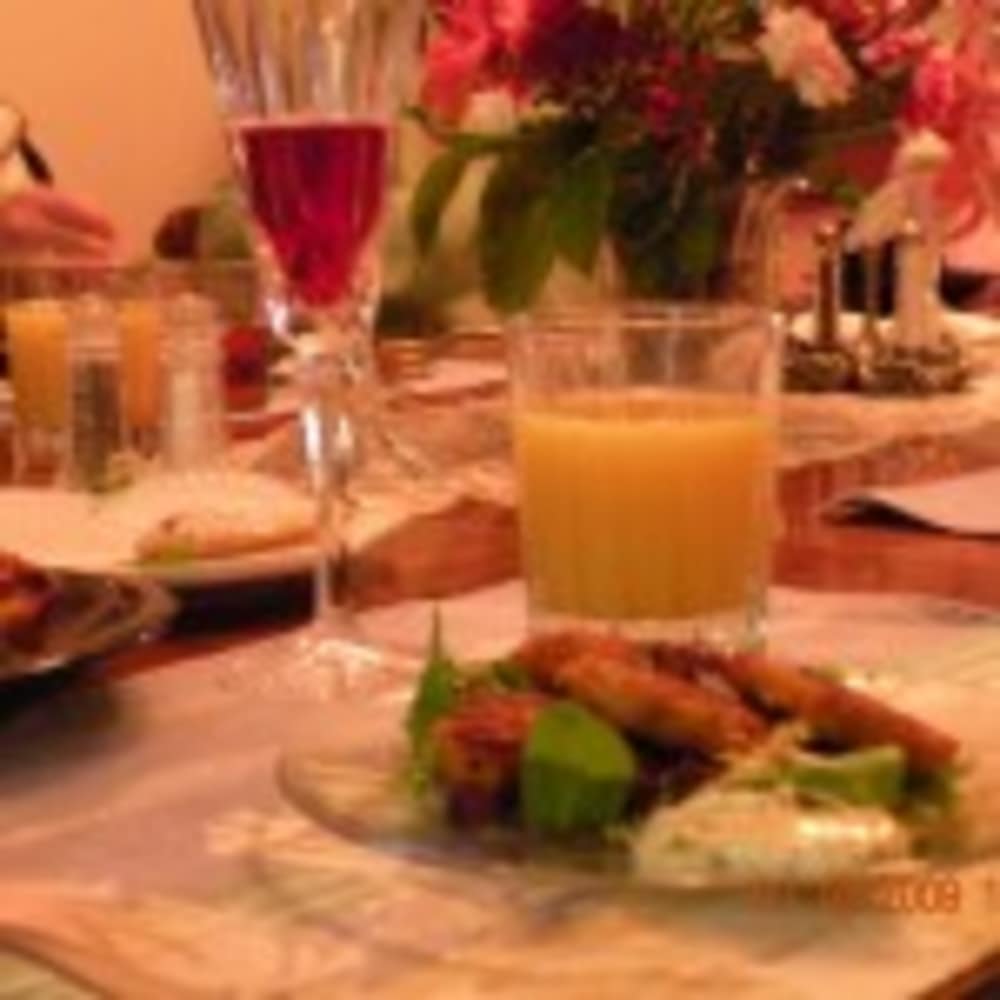 Rooms with a View for the Holidays!
December 22, 2009 by: Susan Goldsmith
We're open for Christmas and even cooking prime rib for our guests! We still have rooms open on Christmas and the weather is sunny! None of our favorite restaurants are open for Christmas Day, so we're inviting "orphans" and our guests to a prime rib potluck. Christmas Eve dinner is royally celebrated at our best dinner houses so you will have a great evening out. Then you can come home to the Inn, so pretty with decorations from our annual guest Holiday Decorating Party. New Years' Day Crab Cake and Champagne Brunch is included, of course, if you spend a couple of nights over New Years' with us. Here's our January 1, 2010 Menu! Reserve now!
Boreas Inn's 2010 New Years' Day Crab Cake and Champagne Brunch

MENU
STARTERS
Chilled fruit soup with five berries and soft cream
&
Boreas Famous Butterscotch Sticky Buns
&
Apricot Tarts with a delicate Cream Cheese and Butter Crust
Champagne
Orange Juice
Coffee and tea
ENTREES
Fresh Dungeness Crab Cakes with Romesco
&
Scrambled Eggs with Cream Cheese & Smoked Salmon
&
Wild Porcini Mushroom and Sausage Gravy
Served over Fresh Chive Butter Biscuits