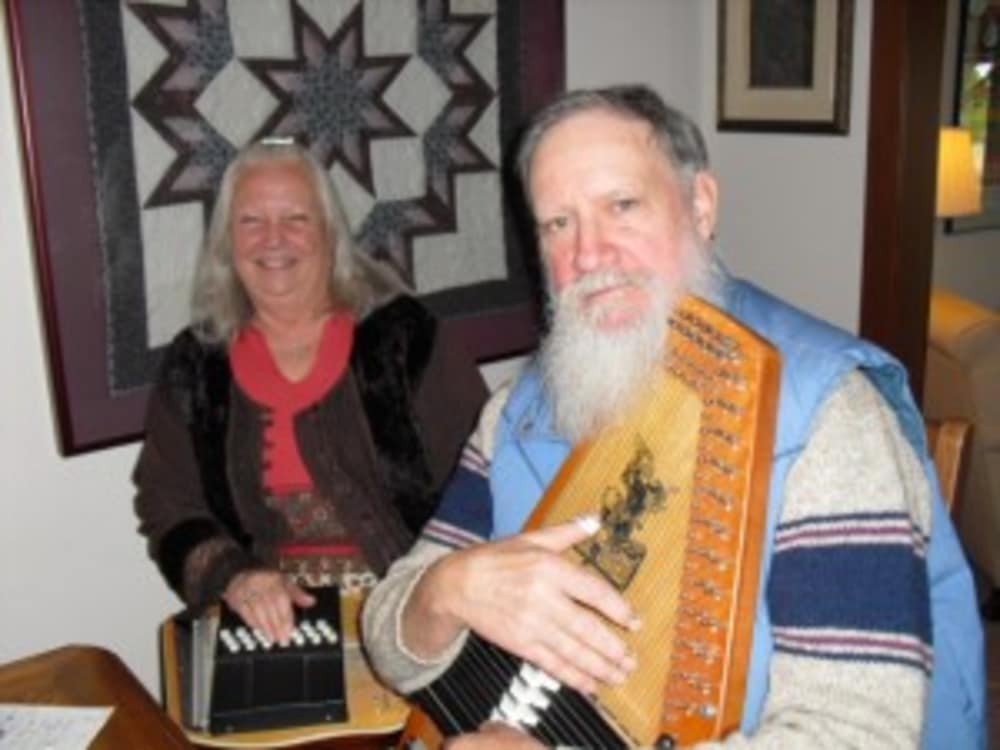 Serenaded by Honeymooners at Boreas Inn!
October 28, 2009 by: Susan Goldsmith
Bill and I have beautiful and unique guests at Boreas Inn, of that, there is no doubt. Do they come for our stuffed pears, our buttery pastries, great coffee, wild mushroom and smoked sturgeon fritattas? Sure they do. Do they come for a dreamy nights' sleep on glorious beds? Yep–they do. Great views, laughter, open space and us, the silly innkeepers….uh huh. But do our guests come to entertain us with exceptional music played just for us at the breakfast table? Very very seldom… Today was such a treat for us. David and Dana Berge, after knowing each other for 30 years, decided to marry last month. They came to Boreas for one night, last night, as part of their ongoing honeymoon. (So sweet!!) We didn't know they were talented musicians and played music with our treasured local resident (well, now he lives across the river…), Hobe Kytr. Dave Berge and Hobe recorded a CD called "Dog Salmon and Rutabagas, Songs of the Northwest". This morning Dana and Dave sang and played "Fisherman's Life" and "Ilwaco Town" and another fine piece on their autoharps. They held a private concert just for Bill and me, impromptu! We were entranced with the picking and the strumming, the beautiful lyrics, and the fact that the music they played for us have meaning to where we live and who we are. Then, winning our hearts even more, they graciously gave us one of the CD's. It was a wonderful trade–we were rewarded by the generosity and grace of these two lovely and talented guests who have found love with each other–we cooked them a great breakfast and gave them a good nights' rest–they played beautiful music together. Such a nice morning. We are grateful to have them as new friends and thankful to Hobe Kytr for sending these very special newlyweds our way. Thank you, Hobe, thank you!