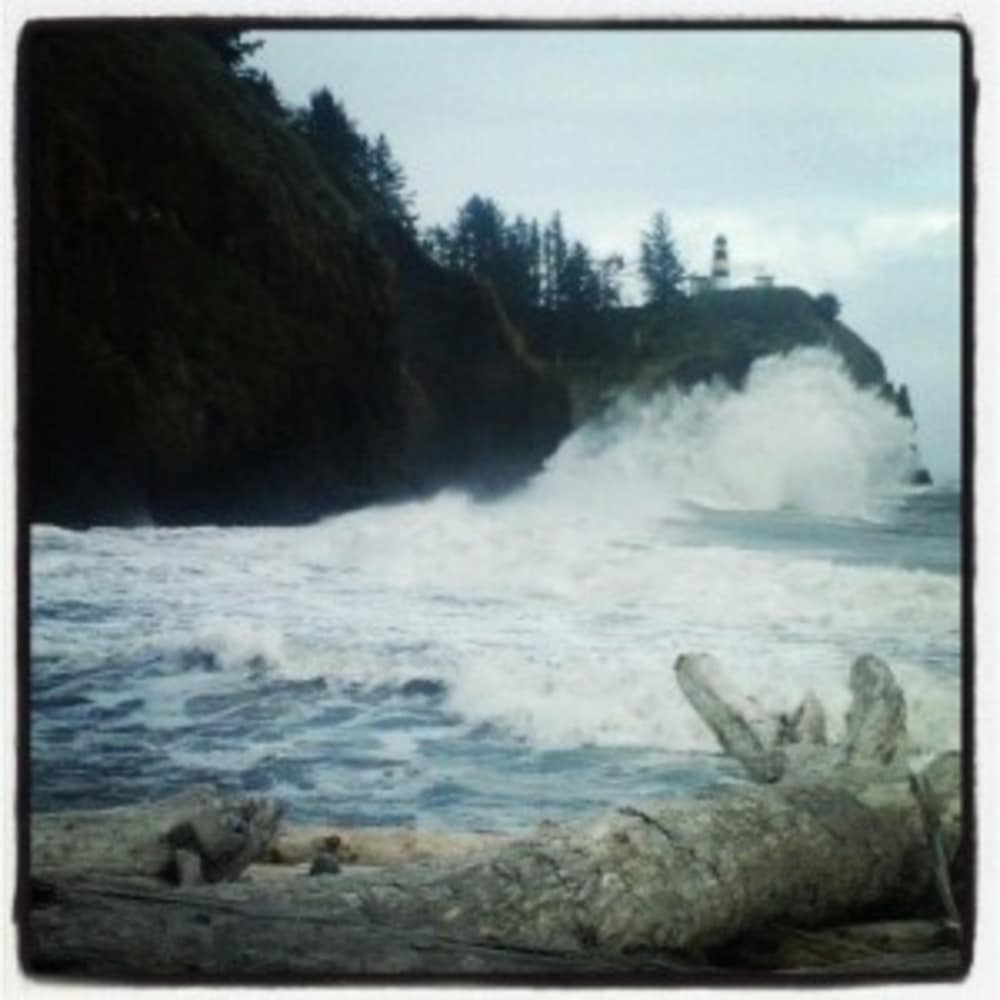 Spring Weather at the Beach, Serious Pizza & Huge Waves at Cape Disappointment
April 13, 2013 by: Susan Goldsmith
It's a wild weather day in Long Beach, Washington at Boreas Inn ! Our friends Bud and Michelle Bluett and daughter Clarissa drove 1,100 miles from Saskatchewan, Canada for a long weekend at the Inn and so to celebrate, we journeyed a few miles south to Cape Disappointment State Park in Ilwaco, WA to dine at Serious Pizza owned by our friends Jim and Chi. They recently took over the store at Cape D State Park and converted it into the finest cafe featuring not only their amazing wood-fired pizza (try The Boreas pizza), but now gourmet salads, sandwiches, home made ice cream–the menu is huge and everything was delicious. It was so good to be "home" again with Jim and Chi and Serious Pizza at the Park!
Then we took in the sights at our favorite place of places, Waikiki Beach at Cape D. The huge waves rolled into the rocks and the receding waves crashed into the oncoming in a convergence zone of spectacular splashy proportions! It was a photographer's dream and Michelle filled up her camera with great shots. I took one that I like and posted to Facebook. We ended up at Pickled Fish drinking fresh cranberry lemonade (really puckery–needed some simple syrup for the simple taste buds to un-pucker!) and house-made blue potato chips with chili salt and onion dip. Yum! The view of the surf was stupendous from there also.
So for a busy weekend at Boreas Inn, we actually were able to take a couple of very relaxing hours off with the Bluetts, who head back home on their 1,100 mile round trip tomorrow morning. A very long weekend indeed. We are grateful for great guests who have become dear friends!