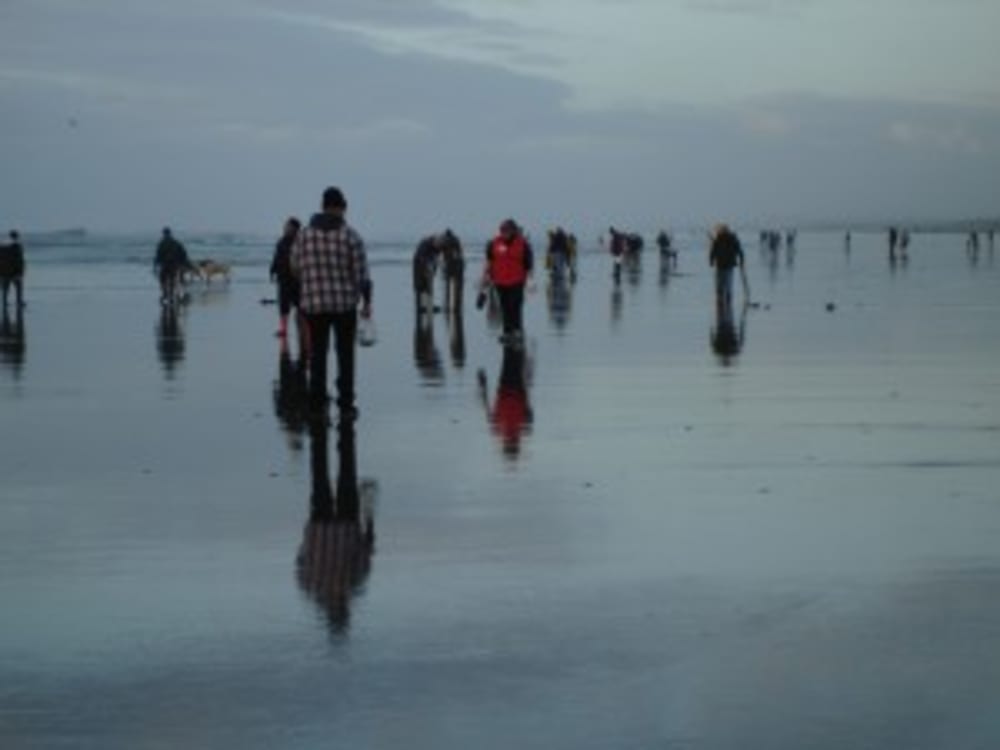 Sunny Days This Weekend–Great for Clamming!
March 22, 2012 by: Susan Goldsmith
This weekend looks to be lovely with sunshine! The Long Beach Peninsula has early morning clam tides Saturday and Sunday so you can limit and be back in time for a warm hot tub and our signature breakfast by the fireplace at 9:30. All of our friends have reported limiting quickly during the last clam dig–so maybe you can too! Of course, you don't have to dig clams –or else send the sweetheart out to dig clams while you sleep in could be a plan too! Simply languishing in Boreas Inn's fluffy feather beds in our oceanside Long Beach, WA lodging will make your weekend divine. We will set up dinners out in our favorite haunts. Whether you clam or not, you will dig it at Boreas!