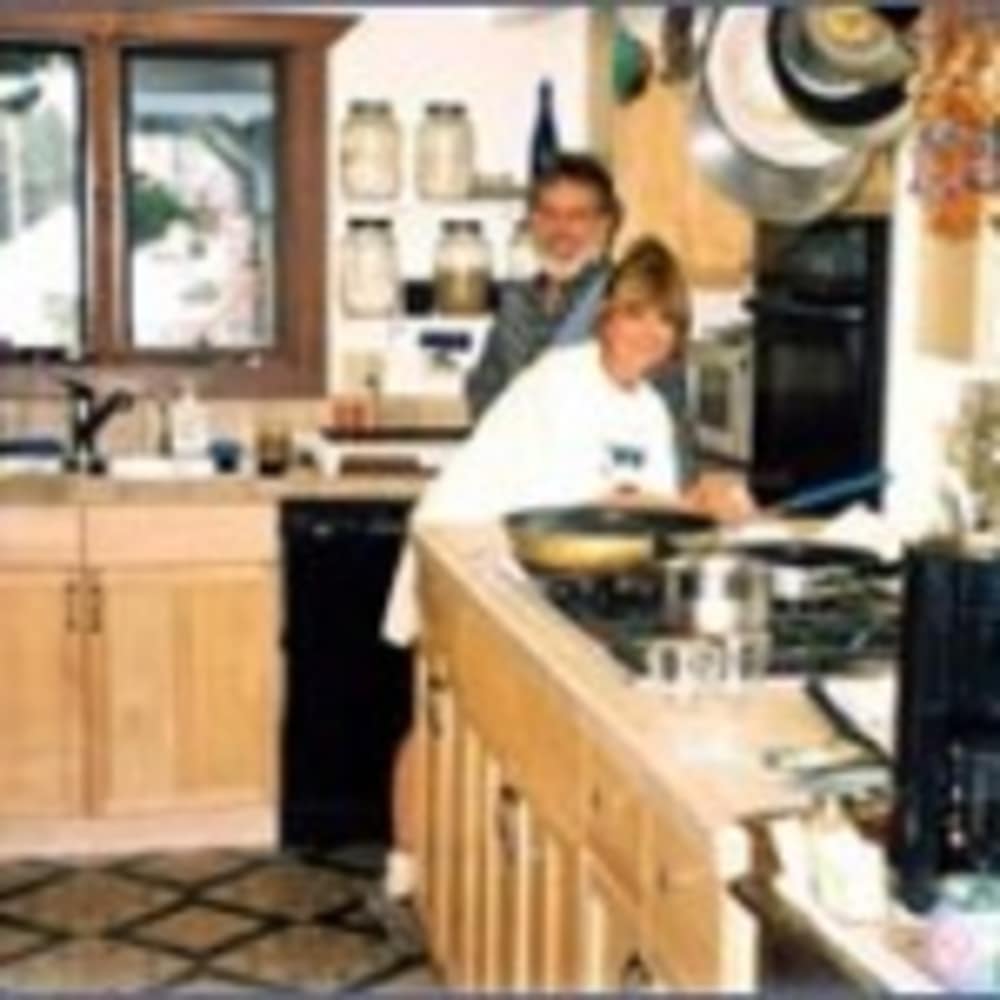 The #1 New Years' Resolution
January 8, 2014 by: Susan Goldsmith
So what is the Innkeeper's #1 New Years' Resolution? Here we are on day 8 of 2014 and I've already blown my #1 2014 New Years Resolution–which was to work out three times a week at SNAP Fitness, our great new local 24 hour gym. It is not that Boreas Inn is slamming busy this time of year. Being overwhelmed by lots of guests, unfortunately, is not a good reason not to work out three times per week like it is in the busy season. So what is it that devastates my #1 New Years' Resolution? Each day seems to evaporate. Poof! And the gym isn't a part of it.

Twenty four hours per week really do evaporate at DaVita, my other job that has re-immersed me in clinical social work, my first passion. Intense, necessary, important to me and hopefully my patients and it is very worthwhile work. When one is accustomed to working seven days per week for 18 years, cramming in another 24 hours in the work week at DaVita is no big deal, right?
Let's see, other impediments to me keeping my #1 New Years' Resolution….The Visitor's Bureau Executive Committee and Board. Some hours in the first two weeks of the month, then email…not such a huge time commitment, right? Right. The Washington Bed&Breakfast Guild Board of Directors meetings. Quarterly meetings, email, love the organization, 2.5 days this week. Completely mentally and emotionally satisfying teamwork with a fun, interesting, inspiring group of committed entrepreneurial innkeepers.
Ahhh…that's what happened to my #1 New Years' Resolution for 2014. It's day 8–I've only worked out twice. But I have worked out my brain on a daily basis. But that does not register on a FitBit! And not to forget, we have had a few guests at Boreas Inn too.
Now that I've analyzed and viewed in print what's been up in the first 8 days of 2014, I understand why I have not kept my #1 New Years Resolution for this year. And I WILL meet my commitment to myself and work out at SNAP Fitness three times per week. Or maybe two… 🙂 🙂
Putting my #1 New Years' Resolution aside, there is good stormy weather and high surf predicted for this coming weekend and nowhere is better than Boreas Inn and the available Yett Beach House to watch a winter storm on the Long Beach Peninsula! Boreas Inn has beautiful beds, cozy fireplaces, and a fine breakfast befitting a King and Queen (which are also our bed sizes)! Bill and I will be here in fine form with nothing but time to devote to showing our guests the best B&B experience on the coast. ( The extra special treat this weekend is the Seahawks game at 1:35 pm on Saturday, the 11th. Our guests will be invited to watch the game with us, dressed in our Seahawks jersey finest, at The Lost Roo. Seven giant TV's should be adequate for viewing!
And hopefully this weekend, maybe we can walk in the rain…to SNAP Fitness to work out!