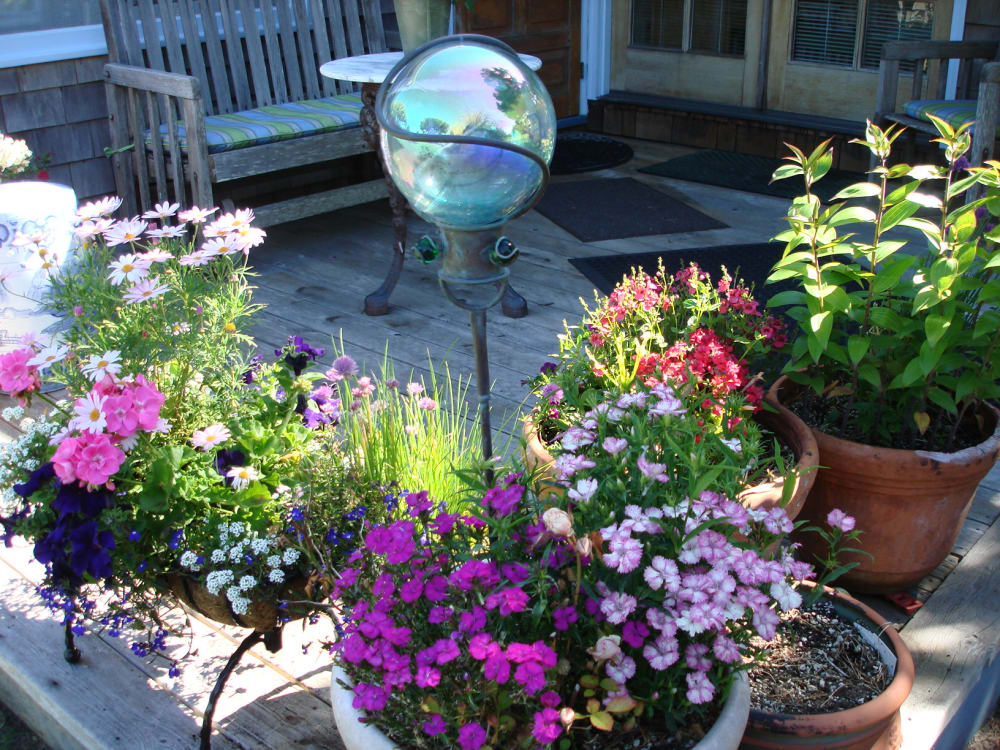 The Boreas Blog is Back!
July 1, 2008 by: Susan Goldsmith
I apologize for being so out of touch recently. Our webmaster and host's server got hacked into by a malicious internet terrorist. It didn't affect the integrity of our website, email or blog site, but hundreds of his clients were knocked offline for three days. This blog just came back up. You could be standing next to an internet terrorist at the grocery store, capable of affecting the thousands of small businesses–and you would never know that nerdy person was a terrorist. It was traumatic for Jeff and his crew who consulted with experts around the world to thwart the attack–and we were SAVED. These hackers must have nothing better to do than mess with small businesses reliant upon the internet for their livelihood. It's sad and frightening.
But moving onto other subjects–the 4th of July is upon us! We are booked solid at the inn and cottage–and planning on lots of beachside fireworks and firecrackers. The Long Beach display is gorgeous on the 4th and then there are 28 miles of beach where guys load up their pick ups with a $zillion in personal fireworks and they are almost as big and spectacular as the Long Beach display. So it's a colorful noisy commemoration of Independence Day. Definitely a testosterone-driven holiday! On the 5th of July, the Port of Ilwaco has a great fireworks display over the water. Our guests can dine at a couple of our favorite sports, The Port Bistro and Pelicano, and watch the show!
It's been tough getting the gardens all planted this year because the weather was so cold so late. I'm still weeding, planting and mulching with little help this year. It still looks pretty out there. We have two of Bill's five grandkids visiting from Honolulu and the other three are coming down for the day today so the cousins can all be together. Here's a pic of the front deck outside the Dunes Suite and of the Honolulu kids, Kasey and Jordyn, yesterday at Ft. Clatsop's Lewis and Clark National Park