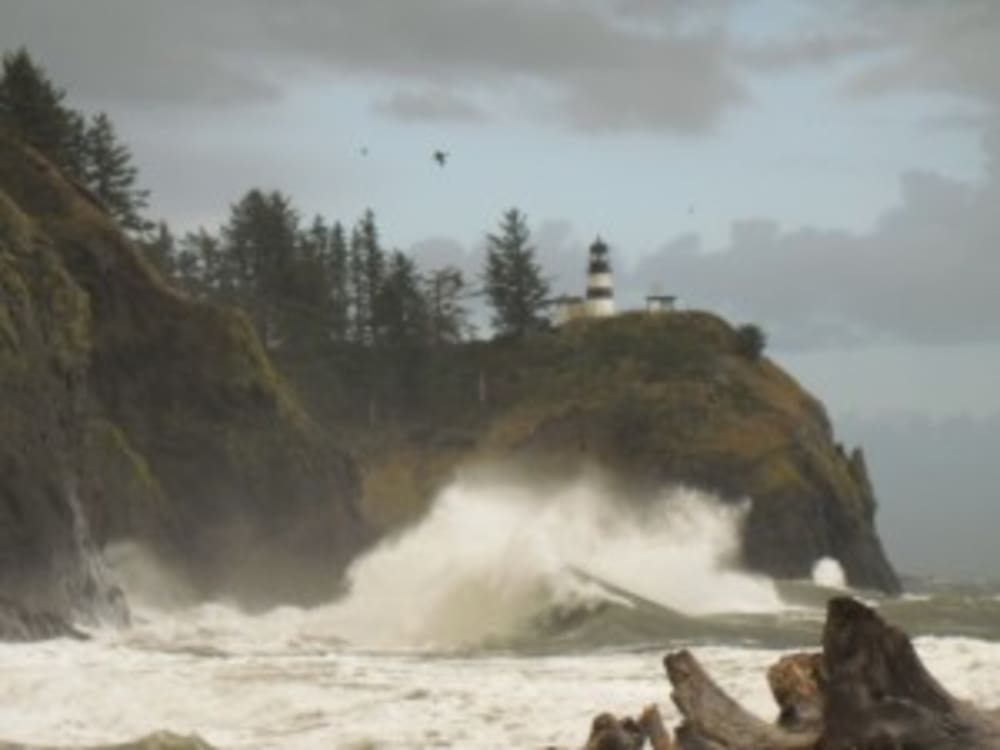 The Weather Outside is Frightful!
January 11, 2011 by: Susan Goldsmith
It's blowing hard in Long Beach, Washington. The weather is stormy, cold and for awhile this afternoon, the snowflakes were waltzing in all directions with the wind gusts directing their ballet! It was a joyful dance. Now it's much warmer, 36, and rainy with gusty winds up to 30 or so. We had a relaxing holiday season with mellow guests and fireplaces crackling. Now it's calm and far too peaceful, except for the weather. So the inn is getting painted, a little at a time by Bill. This weekend is looking quieter than most MLK weekends are. Ask for our Walk-in Special if you are very last minute in making plans! We are ready for guests…and we hope that they come! We have a few rooms remaining for Valentine's Day weekend, February 11,12 and President's Day weekend 18, 19, 20. I have been blocking out rooms for the Kite Festival and we have two upstairs rooms open for the week of August 14-21. The Stargazer is open the 18,19,20 of August for a three night stay. I know it's far from now…but as they say, I'm just sayin'…!