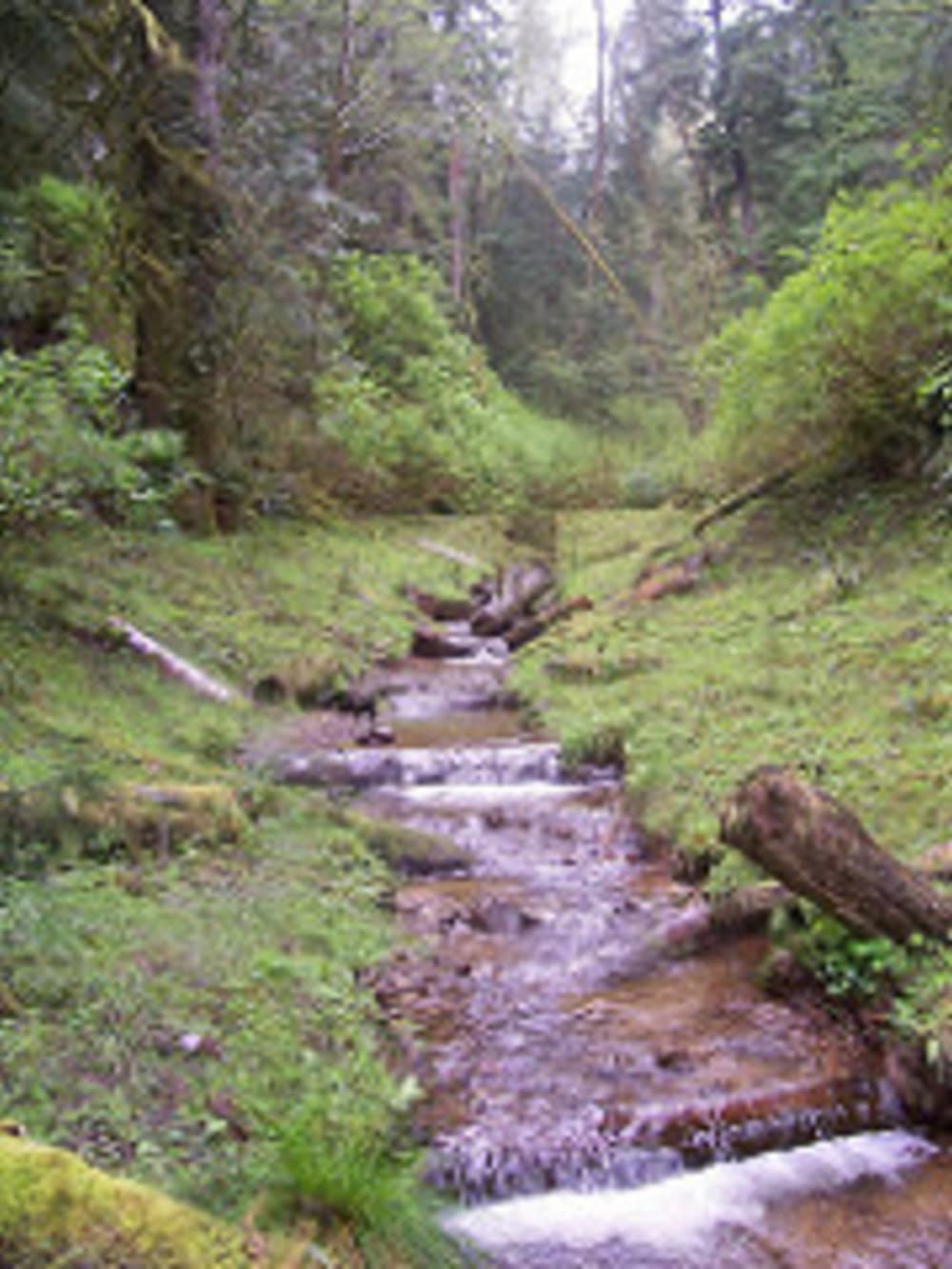 The Willapa National Wildlife Refuge Walk on February 13th
January 29, 2010 by: Susan Goldsmith
Wet Winter Plants in the Rain Forest
Event Date: Saturday, February 13, 2010
Start Time: 10 a.m. End Time: Noon Maximum: 15 people
Fee: Free to members of Friends of Willapa National Wildlife Refuge $10 per person for non-members.
Location: Willapa NWR Headquarters, 3888 State Route 101 (Hwy 101 near Milepost 24) Ilwaco, WA 98624
Event description: This is a wet winter walk in coastal temperate rain forest along Headquarters Creek at Willapa NWR Headquarters.
After a brief orientation indoors, we will walk along and over the creek, and through rain forest to look at plants that grow during the wet season. The focus will be on lichens, mosses and liverworts. We may find a few salamanders and frogs, too. This walk is less than a mile long, on a naturally surfaced trail, with moderate slopes in some sections.
This walk will not be canceled due to rain, but it will be canceled due to high wind, if winds above 40 mph arrive along the coast. If you do not receive a message or phone call canceling the walk by 7-8 a.m. on the day of the walk, then it has not been canceled.
Gear & Equipment: Rain gear, including boots, is required. Bring a hand lens or digital camera to see small plants more easily. This will be a good site to take close-up shots of many small plants.
The Friends of Willapa National Wildlife Refuge will be announcing details regarding their 3rd annual photo contest in April, 2010. The winning photos will be included in the 2011 Willapa National Wildlife Refuge calendar.
To sign up: contact Kathleen Sayce, ksayce@willapabay.org (preferred mode) or by phone, 360-665-5292. To register for this walk, you must leave an email address or phone number that you will be able to access the day of the hike, so that if the walk is canceled at the last minute, you can be contacted by 7 a.m. the morning of the walk.