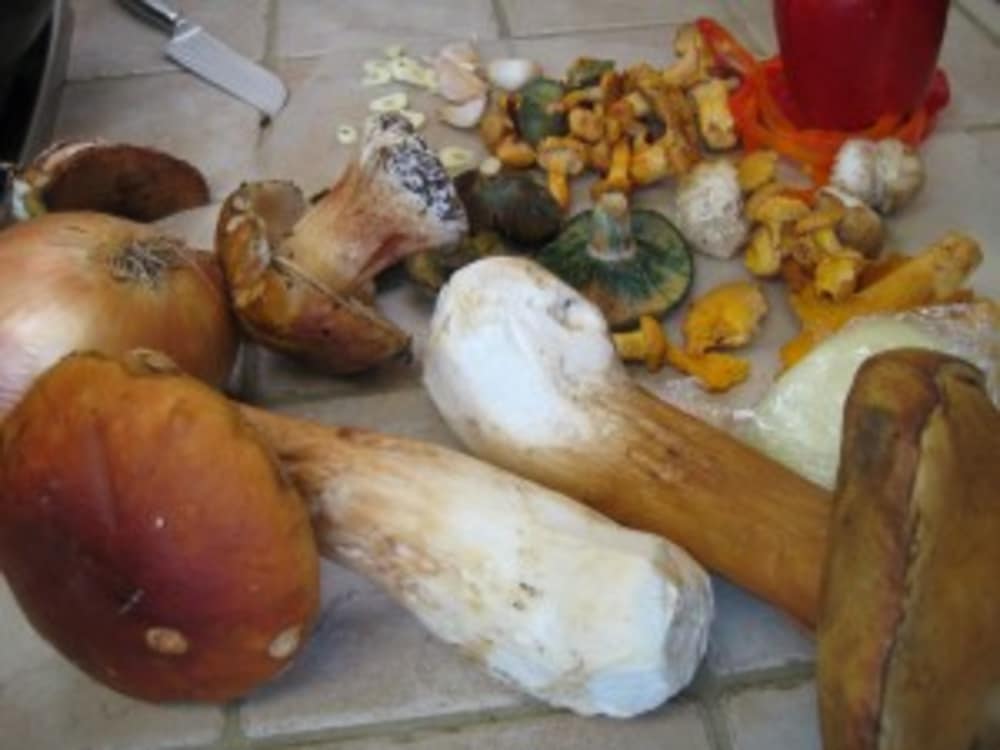 Where Have All the Mushrooms Gone?
October 20, 2012 by: Susan Goldsmith
Is it because of our (wonderful) warm dry spell on the Long Beach Peninsula that lasted almost 100 days without much moisture? Or is it because we are having our Wild Mushroom Celebration this weekend at Boreas that the higher power has halted the handsome King Boletus (porcini) mushroom from peaking up from the soil? Even last year, a very dry summer into fall, we had porcini's and matsu's. Veronica Williams, our friendly forager and queen of the woods, has been unable to find any mushrooms in her favorite productive spots. We are sad. Maybe today will be the day, after a week of some moisture, that the beauties will show their domes and emerge from hiding. We can only hope! So it's out with the dehydrated porcini's and perhaps at Pelicano Restaurant tonight, we will dine on five courses of mushrooms–they just might not be WILD ONES!