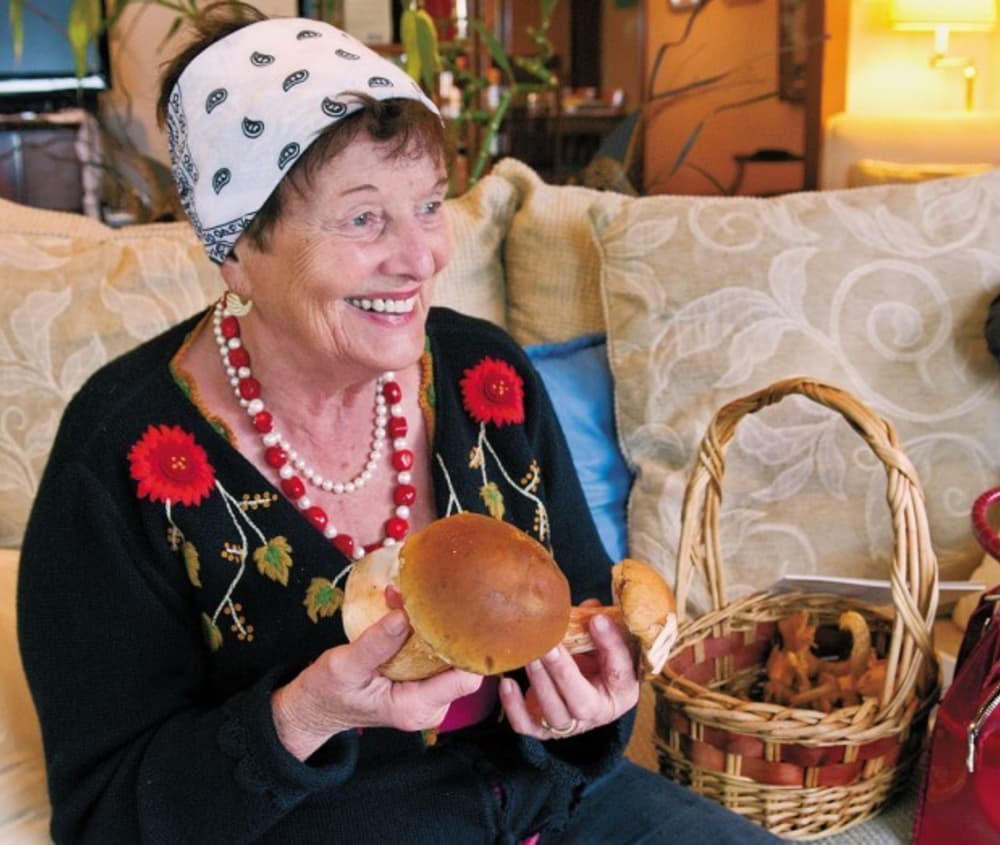 Wild Mushroom Celebration: Room deals, mushroom brunch, Depot dinner & more
September 28, 2016 by: Drew C. Foster
The ingredients for a delicious autumn are in the air.
Pacific Northwest sunshine and moisture form the perfect fall pairing, coaxing mushrooms from forest floors and dune-grass hideaways. Chanterelle, lobster, oyster, King Boletus or Porcini these hidden treasures inspire discovery.
It's time for the annual Long Beach Peninsula Wild Mushroom Celebration, and Boreas Inn is once again joining the party.
Boreas Bed & Breakfast Inn is offering an all-inclusive Nov. 11-13 Wild Mushroom Package that includes two nights at the Inn, two of our spectacular breakfasts, including a multi-course Wild Mushroom Brunch with our local mushroom expert, and our annual Wild Mushroom Celebration dinner at the acclaimed Depot Restaurant in Seaview. How's that sound for a fabulous late-fall getaway?
The Wild Mushroom Celebration is a Long Beach Peninsula tradition that stretches Oct. 1 – Nov. 15, the peak growing season for Pacific Northwest wild mushrooms. The celebration is a collection of fungi-themed dining, hiking and lodging specials at some of the Peninsula's finest establishments.
The Boreas Inn Wild Mushroom Package available Nov. 11-13 is truly a gourmet getaway. Starting at $660, it is all-inclusive – that's taxes, dinner, gratuity, you name it. Step up to the Dunes Suite for $700. The Wild Mushroom Package includes:
Two nights and two brunches at Boreas Bed & Breakfast Inn with the option to upgrade to the Dunes Suite, complete with a sky-lit bathroom and jetted tub.
The infamous Boreas Inn brunch offered each morning, including an annual five-course Wild Mushroom Brunch with local mushroom maven Veronica Williams, a fabulous expert forager with decades of experience.
A 4-course Wild Mushroom and Wine Dinner at the award-winning Depot Restaurant in Seaview on Nov. 12.
Extend your stay a third night and receive a $29 room discount.
Need we say more? This fabulous opportunity to dine on the finest wild Pacific Northwest mushrooms only comes around once a year – don't miss it!
The Boreas Inn Wild Mushroom Brunch is a celebration unto itself. Featured dishes include two fresh pastries each morning, porcini-sausage gravy over butter-chive biscuits, wild mushroom frittata, stuffed caramel drizzled pears marinated in Captain Morgan's spiced rum and a wild blackberry-cranberry-raspberry soup. There is so much more! Veronica Williams often shares her own chicken liver-wild mushroom pate, a divine appetizer featuring hand-harvested wild lobster or chanterelle mushrooms.
While on the Peninsula, visit the "Ocian in View" Cultural Weekend at the Columbia Pacific Heritage Museum in Ilwaco on Nov. 11-12. "Ocian in View" Cultural Weekend illuminates the Lewis & Clark Corp of Discovery's journey through southwestern Washington with educational programming, speakers and more. Explore local history as you explore wild mushrooms.
Drew C. Foster is a writer and blogger based on the Long Beach Peninsula. He can be reached at drewcfoster@gmail.com.