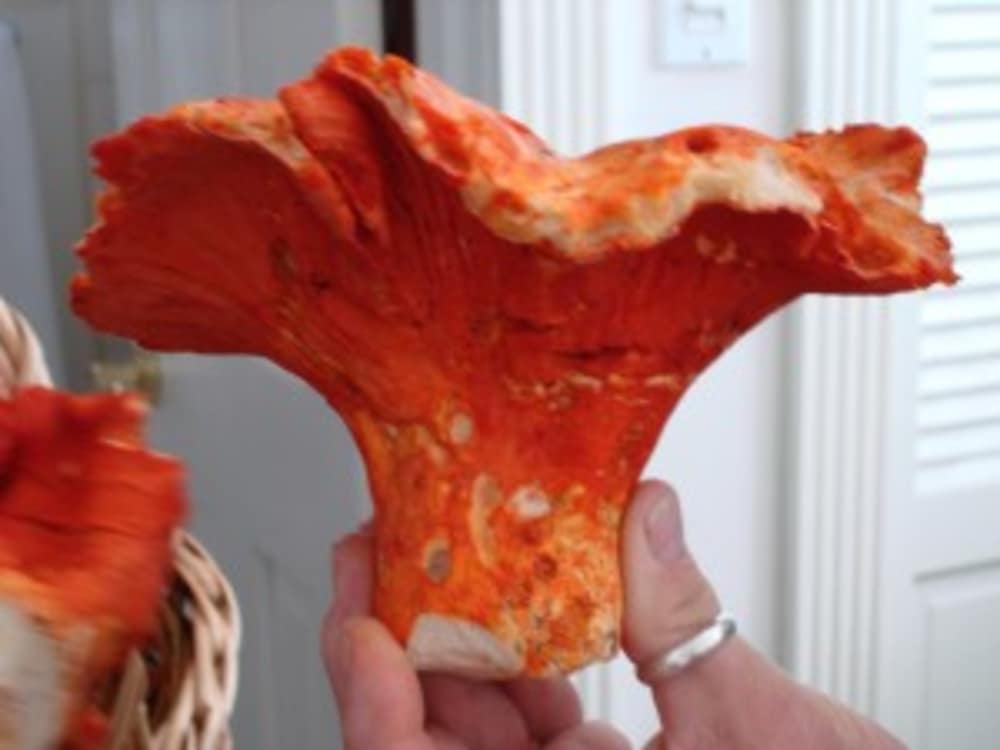 Wild Mushrooms Will Be Celebrated October 19-21, 2012 at Boreas Inn!
August 1, 2013 by: Susan Goldsmith
We are concerned about the lack of rain in the Pacific Northwest because with the rains come the beautiful, plentiful wild mushrooms. Only a couple of tenths of rain have fallen, mostly as mist, since mid-July. The chanterelle season, in and around the Long Beach, Washington Peninsula, was surprisingly good in spite of the dry weather. But come rain or shine, we will be celebrating the Wild Mushroom from October 19-21 for the 11th year of Boreas Inn's Annual Wild Mushroom Celebration! Veronica Williams, our "All Wild" professional forager will be available to take our guests foraging on Saturday the 20th. She will also host a discussion in the Boreas living room that is open to the public on Sunday the 21st. She always brings dehydrated wild mushrooms to sell along with her Wild Mushroom cookbook. Please call if you're planning on attending the very informal discussion at 11 a.m. on Sunday, the 20th!

Though we were booked up for this event for over six months, we had a cancellation, and the beautiful Pacifica guest room is open for this extra-special weekend. $590 for two people includes 2 nights at Boreas, 2 lavish breakfasts including our five-course Wild Mushroom Celebration Brunch with Veronica on Sunday, a five-course Wild Mushroom and matching Washington Wine dinner for two (with the celebration group!) at Pelicano Restaurant on the Port, all taxes and restaurant gratuity are also included. Add an extra night at our $150 "Walk-in Rate"! (Most of the guests have added a Thursday night to their weekend!) Mushroom foraging with Veronica on Saturday, the 20th, is $45 pp. Call today to get our last room for this relaxing celebration of the wild mushroom extravaganza! This special is not listed on our reservation site, so if you book online, ask for the Wild Mushroom Celebration in your note to us and we will adjust your reservation for you!