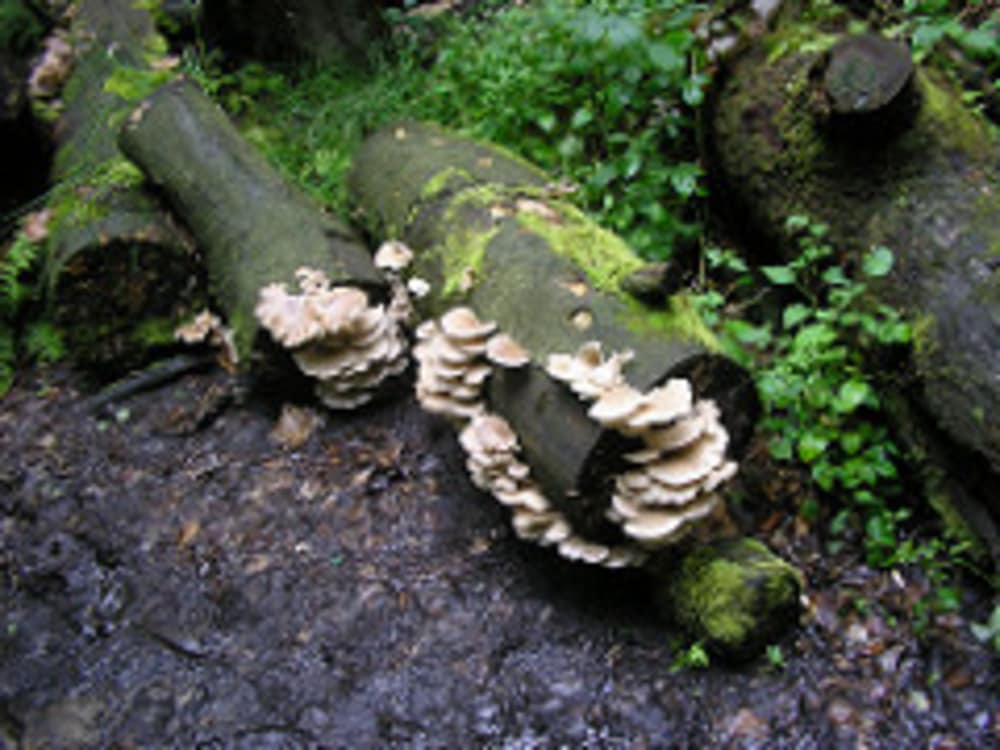 Wild Oyster Mushroom Season–Coming soon to Boreas!
April 15, 2009 by: Susan Goldsmith
Boreas Inn's professional forager and dear friend, Veronica Williams, is on the look-out for wild oyster mushrooms. The nice long oyster mushroom season is about to begin on the Long Beach, Washington Peninsula and the surrounding area! We're looking forward to adding them to our luscious breakfasts very soon! Thought you might want to see what they look like in the woods. Very pretty!